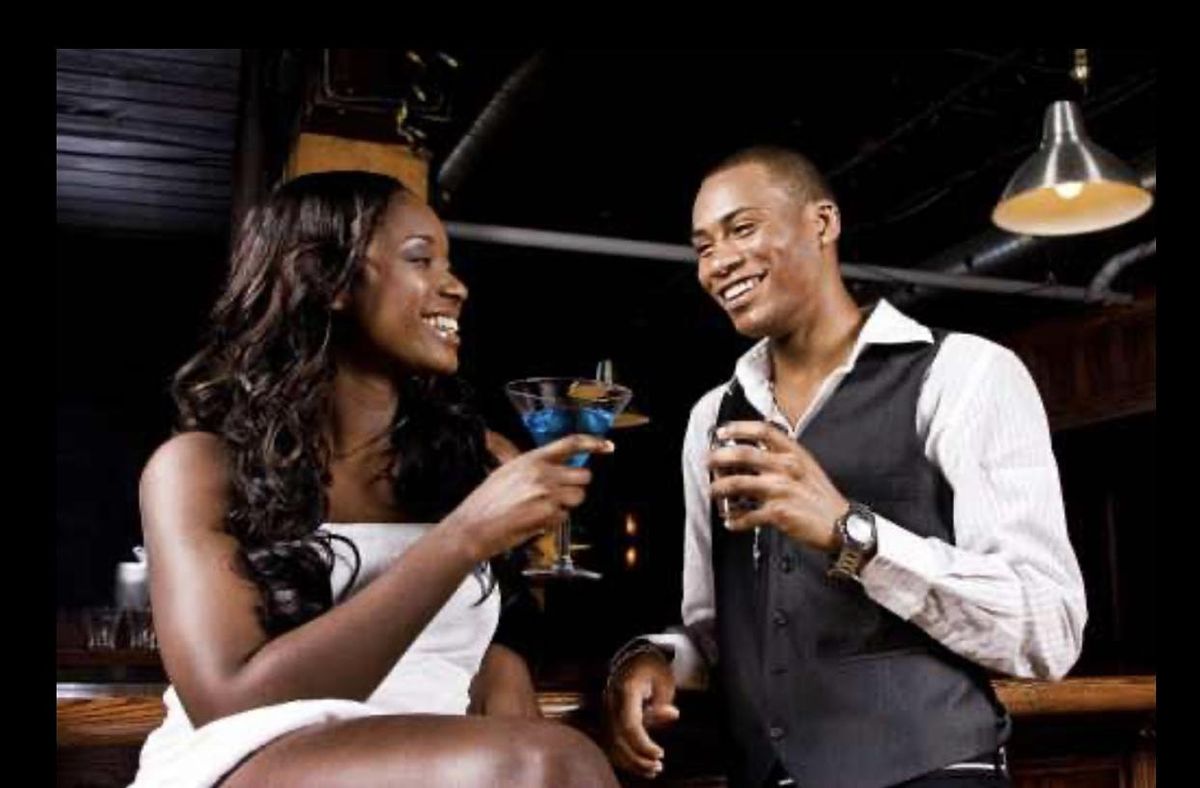 Be at One Piccadilly Circus, 20 Great Windmill Street, London, United Kingdom
Eventbrite
Spread the word
Calling all London Single Black Christians Professionals. 
Fancy having loads of dates instead of endless texts? Get ready for a great night out.
Meet, network, socialize with and get to know other active singles near you! Come to the Single Black Social Networking to meet and develop new friends...and maybe more! 
Single Black Professionalast Networking is a fun, friendly and easy way to meet new like-minded singles in the London area. Our events are held in sophisticated and stylish venues and are full of fun, vibrant and interesting singles.
Whether you're looking to make new connections, find love for yourself or your family members- come along and enjoy the relaxed Single Black Professionals Networking Event. We hope you feel the chemistry and sparks fly in our Single Black Social gathering. 
If you're looking for something NEW,it's time to experience the magic of Single Black Professionals Networking It's a Social Evening to meet the most Single Black in London. Make real connections in a short space of time. It's magic!
Single and looking for that special someone? Fear not as London is the perfect place to meet someone, and with so much going on you're sure to find success. We are about to make it a whole lot easier by bringing single people together. 
Aimed at professional singles, it is the perfect way to meet plenty of like-minded people in a relaxed party atmosphere,
Let's get together, meet new like-minded single ladies & gents, make friends and have a great time at Bar Langley Convent Garden
Single Black Profssionals Networking is for single ladies and gents.
The event is open to Single Black men and women from the age of 21 to 40.
We want everyone to enjoy themselves at single black social networking event and ask all those who are attending and their guests to behave appropriately.
Single Black Professionals Networking events are intended to be relaxed and informal.
Always take every step possible to keep yourself safe during an event, just like you would at any other social gathering. Please drink responsibly and know your limits.
Due to the popularity of this event, we advise you to book your ticket in advance and at your earliest to avoid disappointment. To ensure gender ratio, bookings are non-refundable.
To ensure gender ratio, bookings are non-refundable. Note: we are not responsible for people's schedules - no shows or latecomers!
Please note that guests must have a valid passport or driving licence to attend this event.
Men: Smart jeans are acceptable for bar events but we ask for
a smart shirt and shoes rather than t-shirts, jumpers and trainers. Blazer jackets only inside venue as again muchsmarter. Other outside coats to be left in ticketed cloakroom which is also available at the bar venue.
Ladies: Smart/casual and we guess you understand as we know ladies love dressing up when they are going out.
iCause.com promotes public events for free and helps event organizers connect with nonprofits to attract more participants like you.
Additionally, the iCause Global Foundation enables good people to fund great causes around the world. Together, our impacts are limitless!