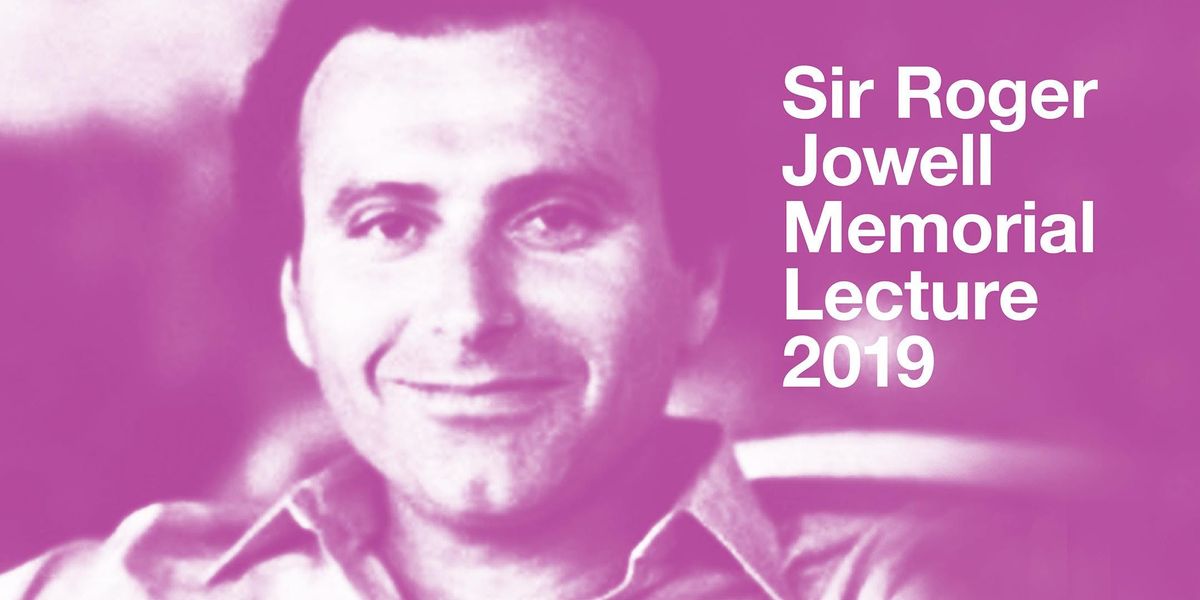 Oliver Thompson Theatre, Tait Building, City, University of London, London, United Kingdom
NatCen Social Research
Spread the word
An uneven playing field: the causes and consequences of social inequalities in education
Professor Alissa Goodman and Rt Hon David Laws will deliver the sixth annual lecture in memory of NatCen's co-founder Professor Sir Roger Jowell.
In this lecture Professor Alissa Goodman will talk about her research on inequalities, showing how longitudinal data is being used to understand both the causes and consequences of educational disadvantage in the UK. She'll present findings on social inequalities in education today using new data from Millennium Cohort Study, linked for the first time to GCSE outcomes. She will also show some of the longer-term effects of educational inequalities, drawing on an innovative project using the age 11 essays in the 1958 National Child Development Study, looking at how language differences at age 11 have long-term predictive power for the future.
Speaking to the policy implications of educational disadvantage, Rt Hon David Laws will present findings from the Education Policy Institutes' research on the evolution of the disadvantaged gap, by phase, pupil type and area over the last decade. He will examine what the evidence suggests may be behind the trends in the gap, where policy suggests we should focus next to maintain the pressure to narrow gaps and what the political context is. Mr Laws will also make suggestions on how policy makers can be encouraged to continue to support this agenda.
The event will be followed by a drinks reception
Attendance is free and open to all but please register your place
Click here for details on how to get to the Tait Building at City University.
About Sir Roger Jowell
Sir Roger Jowell, CBE (26 March 1942 - 25 December 2011), was an outstanding British social statistician and academic. He founded Social and Community Planning Research (SCPR) - now NatCen Social Research - and established the European Social Survey (ESS) at City, University of London. He played a leading role in the establishment of several of the UK's leading social surveys, most famously the British Social Attitudes and the British Election Study. Sir Roger also made a major contribution to the development of robust comparative research, through both the International Social Survey Programme and the ESS.