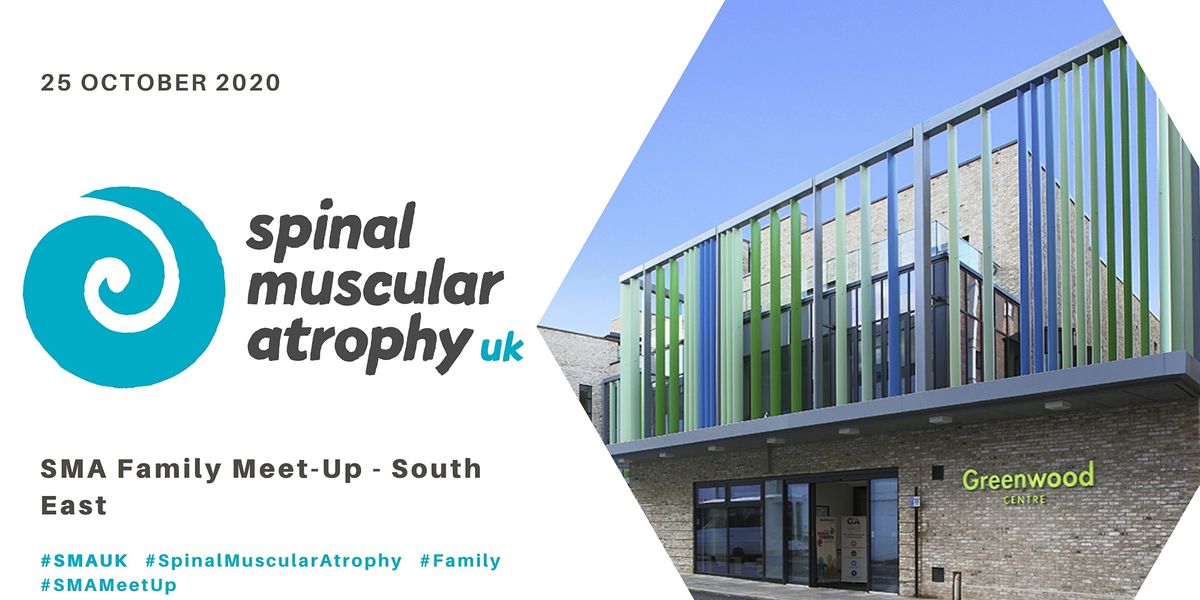 The Greenwood Centre, 37 Greenwood Place, London, United Kingdom
Spinal Muscular Atrophy UK
Spread the word
The SMA UK South East event will give families an opportunity to meet informally & share experiences of Spinal Muscular Atrophy (SMA).
About this Event
Thank you for your interest in the SMA UK Family Meet-Up.
This will be our second SMA UK Family Meet-Up of the year with our first meet up happening in Nottingham on the 23rd August.
The event will be held at the Greenwood Centre in Kentish Town (NW15 1LB) on Sunday 25th October 2020. The building is fully accessible with a Changing Places toilet and accessible toilets throughout.
Starting time: 11.00am
Finishing time: 4.00pm
This meet-up will offer families affected by SMA the opportunity to share experiences, to catch up with friends and to meet with new people. It's all very informal – and there will be lots of time to chat to members of the Young Adults Network (YAN) adults who have SMA and the SMA UK Support Team.
We will provide food from 1.00pm and refreshments will also be available throughout the day. All the family are warmly invited and you don't have to live in the South East to attend, everyone is welcome.
Entry to this event is free to attend. Whilst there is no charge for this event, you may like to donate £10 per family to help the charity fund this meet up.
iCause.com promotes public events for free and helps event organizers connect with nonprofits to attract more participants like you.
Additionally, the iCause Global Foundation enables good people to fund great causes around the world. Together, our impacts are limitless!