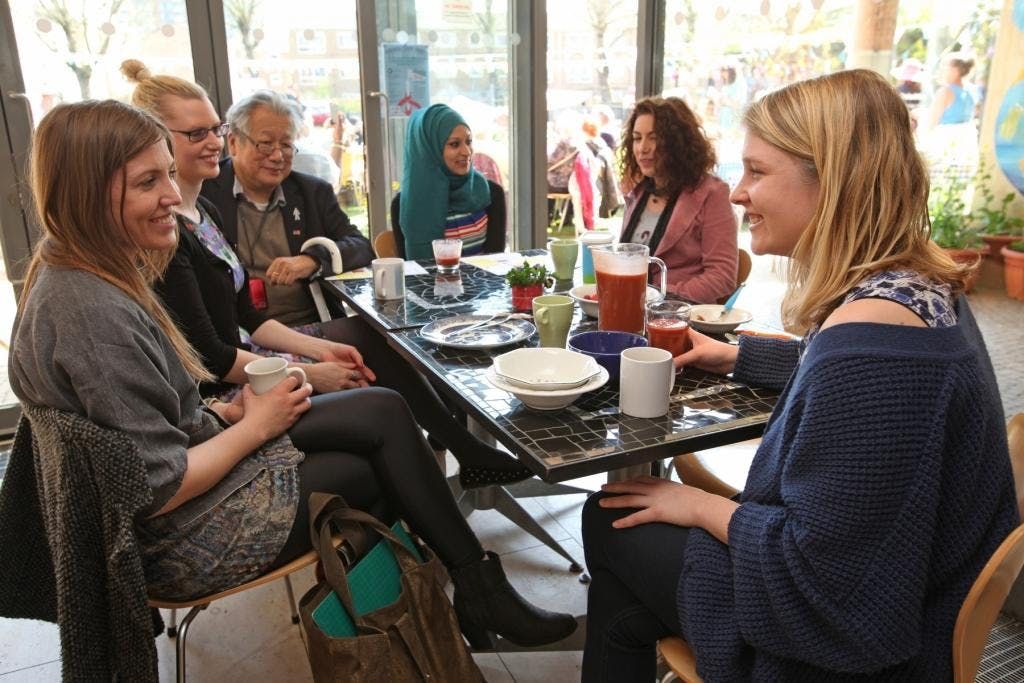 Bromley by Bow Centre, Saint Leonard's Street, London, United Kingdom
Eventbrite
Spread the word
The Bromley by Bow Centre and the University of East London are proud to be delivering a four day training programme for Social Prescribing Link Workers.  
Who is this training for?
This training is primarily aimed at social prescribing link workers also often known as community navigators, social prescribing coordinators, and community connectors.
The training may also be relevant for care navigators, health trainers and others working frontline roles who are seeking to enhance their skills.    
What does the training cover?
The training programme covers a series of core professional skills and competencies that social prescribing link workers use in their role with their clients and in managing systems.    
Each day will include opportunities for discussion, sharing and exchange of knowledge and experiences with fellow social prescribing link workers.  
Attendees can book for individual or multiple days.     
Day 1 – Introduction to Social Prescribing
This day will give general overview of the theory and practice of Social Prescribing, including, the aims of social prescribing, processes of social prescribing, role of link workers, referral routes and the evaluation processes used to improve social prescribing outcomes.   
Day 2 – Social Prescribing and Community Development
This day will give you a better understanding of how community based solutions can be facilitated through social prescribing and the factors involved in their delivery. It will include how social prescribing works with the voluntary sector and how it can be tailored to the characteristic of specific communities, groups and individuals.  
Day 3 – Introduction to Motivational Interviewing  
This day will give you a general overview of Motivational Interviewing principles and interviewing skills used to engage with individuals.  
Day 4 – Managing Caseload and Supervision
This day will give you a better understanding of effective approaches to managing caseloads, including across teams of link workers. The session will explore when to seek support and the importance good case management. It will also cover the value of reflective practice and the different forms of supervision and support for social prescribing link workers.      
Refreshments and lunch will be provided our social enterprise café.   
If you would like further information please contact Alya Rashid at
insights | bbbc ! org ! uk