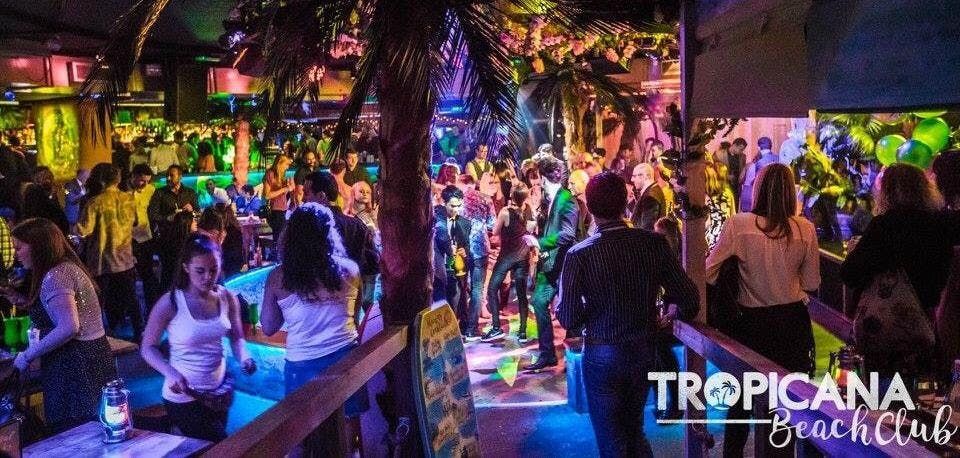 Tropicana Beach Club, London, United Kingdom
Eventbrite
Spread the word
Social @ Tropicana (Free Drink/Free Food) Live Shows, Dancing!
Join us for a fun social event from 6.30pm onwards. (This event is hosted by Michelle/ Helen) On arrival @ door ask for "MEETUP. You will be directed to the RESERVED AREA this is where the host will be waiting for you.! ASK THE BAR STAFF IF YOU CANT FIND US THEY WILL DIRECT YOU TO OUR AREA!
PLEASE BRING PROOF OF YOUR TICKET EITHER PRINTED OUT OR / SCREENSHOT THE TICKET ON YOUR PHONE! Michelle/ Helen will check your name off the list and give you a token for Welcome Drink. 
This event is fully hosted, and the organizers will be on site to introduce and greet newcomers and well as regulars to each other. This event is run in conjunction with other meetup groups and there organizers along with there own members so the number of rsvp are always higher then what you see on the list, we have been running & hosting events for 7yrs now and all our events are exclusive venues.
Step into Tropicana Beach Club and experience a trip to paradise without ever having to step foot out of London. From a 'lagoon pool' style dance floor surrounded by VIP beach cabanas to two bars, party booths and unique design features including 30ft palm trees, over 500 tropical bird decorations and a jungle of exotic flowers and plants, Tropicana Beach Club, idea for a fun filled destination for anyone looking for a little escape from the hustle and bustle of London.
Once Guests have 'checked in' they are invited to enter 'full on holiday mode' and enjoy live music, cabaret style performances, Caribbean style steel drums as well as beach style games such as coconut shy and surfboard limbo, all hosted by a team of lifeguards. Tropicana Beach Club boasts newly installed technology allowing effortless management of the mood, ambience and sound to create sunset, sunrise and twilight scenes and even tropical thunderstorms.
Michelle has arranged Free Food for everyone at 9pm sharp: FREE food is a share of a sharing platter to pass around -they are provided complimentary and they have to go round the whole group. This is not your dinner just a bite to eat with your drink, but If you are still hungry, food is available to order from the bar menu.
A short walk from both Holburn & Covent Garden Tube stations, on the corner of PARKER STREET & DRURY LANE - Next to the New London Theatre
Please do some research and plan your journey using smartphone googlemaps/streetmap or just an old fashioned London A-Z prior to leaving and have some idea where you are going. You can always ask someone and/or hail a cab, they usually know where they are going! Some places in London can be difficult to find and hosts cannot be held responsible for people getting lost or not able to find plac