Zoom Meeting, London, United Kingdom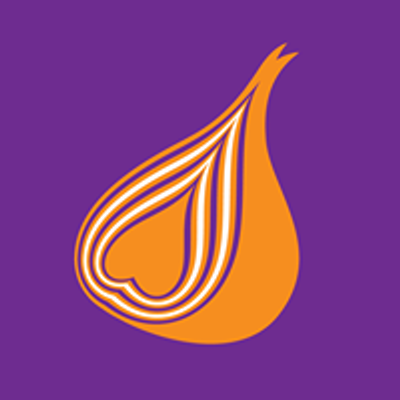 Migrateful
Spread the word
Learn the secrets of Lebanese cooking in Ahmed's new cookery class
About this Event
Join Ahmed in preparing a wonderful Lebanese dish for his first online cookery class! This is your chance to learn a brand new cuisine, support an amazing cause, and eat great food.
The class will be conducted as an interactive virtual cook-along. All participants will be sent an Eventbrite confirmation email with a list of ingredients and quantities needed for the recipe, the equipment needed for the class, and a Zoom meeting link. If you do not receive the confirmation email please check your spam folder. If you are still missing information about the class please email hello | migrateful ! org. The classes usually last 1.5-2 hours long. The chef will then lead the group through the recipe; stopping frequently to answer questions, share anecdotes, and provide feedback on your dishes!
We are running virtual cookery classes during the COVID-19 lockdown, while we are unable to run our regular in-person events, as a way to keep connected and to support our chefs.
Ahmed's cook-along dishes will be Riiz Bi Sh'arieh (rice with broken noodles) and Yakhnet El Fasoulya (spicy pea stew)
Equipment List
2 saucepans1 food processor - alternatively you can finely chop and mash ingredients
Ingredients List
Frozen peas, or tinned white beansEgyptian rice, or whatever rice you have, ideally short grained (risotto, paella or sushi rice will work nicely)Broken noodles (purchased from Turkish stores), alternatively, smash up some vermicelli, noodles or spaghettiChopped tomatoesTomato pasteGarlicCorianderChilliVegetable stock cubesOlive oil
Message from Ahmed: "My name is Ahmed and I'm from Lebanon. I was shot by two bullets while I was working as a paramedic for the Lebanese Red Cross 10 years ago, so now I'm in a wheelchair. My hobbies include wheelchair basketball, swimming and cooking. I gain so much pleasure from cooking, I love the smell of freshly prepared food – especially when it contains garlic and coriander! Since Lebanon is located in the heart of the Middle East by the Mediterranean sea, its food combines the tastes and traditions of several civilisations and Arab cuisines. I look forward to teaching you the secrets of Lebanese cooking!"
Payments made through Paypal can take up to 48 hours to have the order confirmed. To guarantee your spot on a cookery class we recommend using a debit or credit card.
iCause.com promotes public events for free and helps event organizers connect with nonprofits to attract more participants like you.
Additionally, the iCause Global Foundation enables good people to fund great causes around the world. Together, our impacts are limitless!