Cambridge House, 1 Addington Square, London, United Kingdom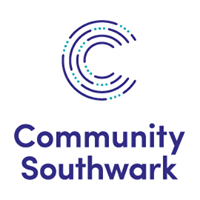 Community Southwark
Spread the word
The Council has published its new draft sport and physical activity strategy for 2019-2022. The focus of the strategy is to make a positive difference to the health and wellbeing of local residents through the delivery of a range of sport and physical activities. Community Southwark is hosting a workshop on 13 February where you can hear about the draft strategy from  the Council team and feed in your views. You can view the Strategy here 
The new draft strategy has 3 main themes:
Active People - This theme is about understanding the people within the borough and recognising that this is essential for shaping the services that the Council provides. By considering the personal circumstances of individuals and recognising how their needs change throughout life, the Council and its partners will be able to support residents to lead an active and healthy lifestyle.
Active Places - The focus in this theme is ensuring that Southwark's streets, housing areas, open spaces, and sports facilities are of the best standard possible and receive ongoing development, which is key to encouraging physical activity in the environment. Improving access to the community facilities, utilising more venues and spaces, and ensuring activity is designed into new development will maximise opportunities for physical activity and sport across the borough.
Active Communities - The last theme is about enabling effective local networks of organisations, clubs and businesses to provide opportunities for residents to become active across the whole borough. Maximising available resources and collaborating with various groups will help engage and build communities that increase participation in physical activity.
The Council is keen to hear what you think about the draft strategy and whether you support the vision and agree with the aims and initial actions that have been set out to address the priorities. Join us on 13th February.