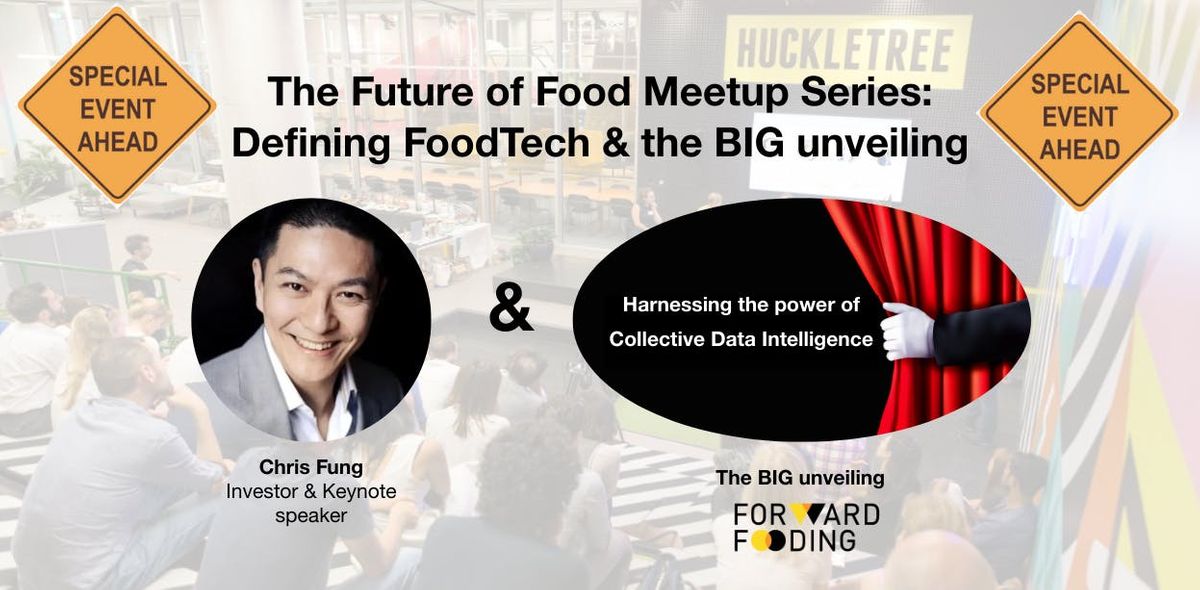 Huckletree West - Food Innovation Hub, 191 Wood Lane , London, United Kingdom
Forward Fooding
Spread the word
Event overview:
As part of the Food Innovation Hub social events series, we're over the moon to bring to life a special edition of The Future of Food Meetup Series! 
As we see there is no universal definition of what 'Agri-FoodTech' is all about, we've decided to bring together a number of experts in this field to shed some lights on how we can define this ever-growing sector. In addition, we will give attendees an exclusive sneak peek of the Forward Fooding's data intelligence platform for the Agri-FoodTech sector.
Dedicated to entrepreneurs, corporate executives, investors and techies and foodies this meetup will include keynotes with entrepreneurs and industry leaders, panel discussions, fireside chats and more as we aim to bring together startups and corporates alike looking to disrupt the food space through innovative, creative and sustainable solutions.
The content will be food/food-tech oriented, but relevant for any entrepreneur or food lover out there. 
So come down and enjoy some delicious food while we sit down with top-notch experts and leaders to learn the latest about the global Agri-FoodTech sector
Agenda:
18.00 - 18.30 - Welcome, networking & intro from Forward Fooding.
18.30 - 19.15 - Keynote speech: "Defining FoodTech and speculating around the future of this sector' by Chris Fung, Ex-CEO Crussh, (currently Investor/NED/Board Advisor)
19.15 - 19:30 - Sneak peek of Forward Fooding's AgriFoodtech data intelligence platform + more exciting announcements by Alessio D'Antino, CEO Forward Fooding 
19.30 - 21.00 - Drinks & networking
Can't wait to hear all about FoodTech and want to do some preparation prior to the event? Then, have a listen to this podcast when we talk about all sort of FoodTechy stuff HERE