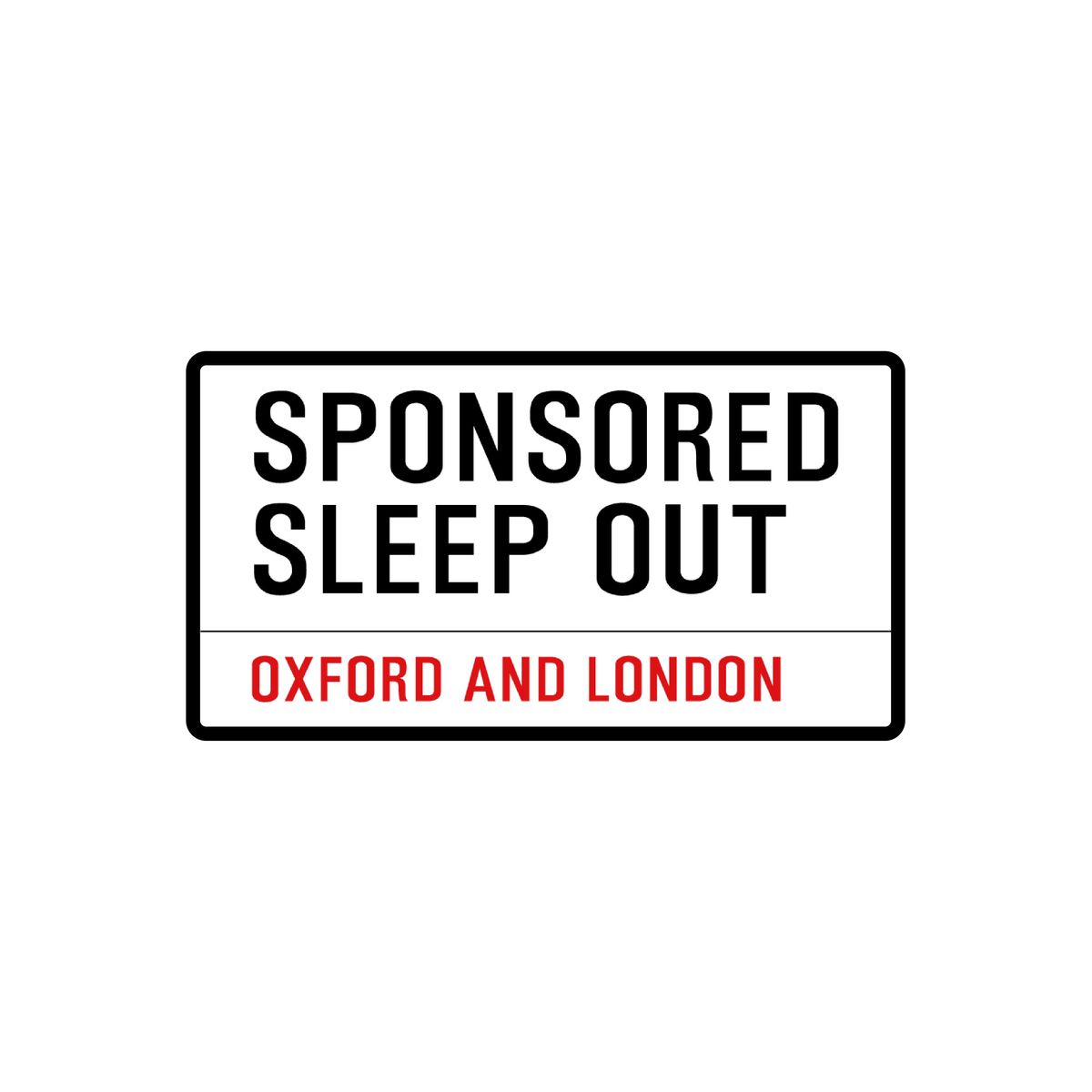 London Trafalgar Square WC2N 5DN, Oxford Cornmarket Street OX1 3HA, London, United Kingdom
Nishkam SWAT
Spread the word
Taking place on:
Friday 15th March 2019 in Oxford at Cornmarket Street OX1 3HL 6pm Contact Jas 07805550505
Saturday 16th March 2019, in London at Trafalgar Square 6pm Contact Randeep 07977131113
Please select the correct date for the location when booking.
The Sleep Out will challenge you to abandon your comfort zone to support NishkamSWAT. Supporters will be bedding down in the square in the open-air.
On the night you will have the opportunity to meet some of the NishkamSWAT core team members and hear some of their first-hand experience of rough sleepers and the service we provide and they will also provide an insight into life on the streets.
"I did this last year and thought I had grasped the concept of what it felt like to be homless until I actually slept out, well worth the exprience and at the same time you will be raising money for a fantastic cause."Former NishkamSWAT Participant
Oxford
Times: 6pm- 6amVenue: Cornmarket Street - Oxford OX1 3HLFundraising Target: £100 per personRegistration Fee: £10 per person
London
Times: 6pm- 6amVenue: Trafalgar Square - LondonFundraising Target: £100 per personRegistration Fee: £10 per person
Frequently Asked Questions
Are there any age restrictions?
The minimum age to enter the event is 14. If you are aged 14 to 17 you will have to be accompanied by an adult. There is no maximum age limit but it is your responsibility to ensure that you are healthy enough for sleeping out overnight. If in doubt, please take advice from your medical practitioner.
What should I bring?
It's going to be cold as you will be sleeping in the stall area, although undercover it is in the open air. We suggest bringing lots of layers and a sleeping bag. We also suggest bringing a sheet of cardboard or a roll matt to have on the floor. We recommend that you bring extra warm clothes including a couple of pairs of socks, hat and gloves.
You don't need to bring any money with you for the event, but there will of course be opportunities to donate more to support our work if you would like to.
Where will I be sleeping?
You will be sleeping on the concrete floor in Trafalgar Square and Oxford but with your provisions you bring.
Do I have to be fit to take part in the event?
If you have pre-existing medical conditions that you think might affect your ability to complete this challenge then we strongly recommend that you seek medical advice before registering.
There will be fully qualified first aiders on site at all times if there are any problems, but we have not encountered this on any of our previous Sleep Out events.
Will there be food and drink available?
There will be snacks and drinks available throughout the event. We advise you to eat a meal before you arrive and you are welcome to bring cold snacks and bottled water with you. The event will be a dry event and so therefore we respectfully ask that you do not bring alcohol with you. Anyone found to be under the influence of alcohol or with alcohol on them will be asked to leave the event.
How long does it last?
From 6pm to 6am (12 hours)
What about fundraising?
We ask you to aim to raise a minimum of £100 which will provide vital support for some of society's most vulnerable people.
We recommend setting up a JustGiving fundriasing page ..... You can also download the printable sponsorship form from our website. If you would prefer not to fundraise then you are able to make a one off personal donation of £100 at the point of registering instead.
Who will be there?
Lots of people, the event is open to anyone that would like to fundraise and sleep out for NishkamSWAT. People will be entering in teams, as well as individuals and it is a great place to meet like-minded people. You will be able to sleep in the same area as anyone that you are coming with.
We're planning on joining as a group, how does that affect our fundraising?
If you are joining as a group you are welcome to combine your fundraising target through a group fundraising page. For example if you are a group of 5, you can set your fundraising target at £500.
Where is the nearest station or tube?
Trafalgar Square is about a 5 minute walk from Charring Cross Station which is on the Bakerloo & Northern Line and 10 minutes walk from Leicester Square Station where you can access the Piccadilly  Line.
Oxford 10 Minute walk from Oxford train station and 5 minute from Gloucester Green bus station.
Is there parking at the event?
Trafalgar Square Single yellow lines will be free. Please ensure to go to this website should you requrie any further information about Zone 1 parking rules and regulations 
https://www.westminster.gov.uk/single-and-double-yellow-lines
/>
Oxford Please check with your local council website for any parking restrictions.

NishkamSWAT will not be held liable for any parking tickets obtained for this event.

Can I bring animals to the event?

No animals or pets may be brought to the event with the exception of guide dogs.

Will there be a place to leave my belongings?

Your personal belongings will be kept with you at all times therefore we strongly advise you not to bring valuables to the event.





Terms & Conditions:


You/your team accept that the interests and reputation of NishkamSWAT are of paramount importance. NishkamSWAT may at any time and at its sole discretion, cancel the event, change the published venues, withdraw your place on the event or exclude you from the event, in each case without incurring any liability or obligation to you or your team (including, without limitation, any obligation to refund any registration fee or other amount).

Only registered participants may take part in the Sleep Out. You must have registered as an individual or as a group. Your eventbrite ticket will be scanned in therefore kindly have a printable version with you or have the QR code read to scan on your phone.

This is a fundraising event and we ask you to aim to raise a minimum of £100 per individual. 

Please arrive at the event between 17.30pm and 18:00pm on the Saturday evening and be ready to leave the event on the Saturday morning at 6am. You will be responsible for your own transport; getting to and from the specified sleep out location.

It is your responsibility to ensure that you are healthy enough for sleeping out overnight. If in doubt, please take advice from your medical practitioner. We may ask you to provide us with evidence to support any medical conditions. This information is securely destroyed within 5 days of the event finishing.

We strongly advise you to dress and prepare appropriately for the event - warm clothing - and to bring a warm sleeping bag and cardboard or camping mat for insulation, as this event is held outdoors.

During the event you are responsible for your own, and your teams, safety and security. You must agree to take reasonable care not to compromise other participants' safety and security. 

At the end of the event please take away everything you brought with you including cardboard boxes. You may donate sleeping bags at the end of the event to NishkamSWAT if you like.

Please ensure you inform a steward if you decide to leave the designated sleep out site to ensure we have your whereabouts noted down for safety purposes.

It is advisable that you ensure your mobile phone is fully charged in case of an emergency and as there will be no charging facilities, if you require a portable charger, please ensure to bring one.

The minimum age to take part in this event is 14 years old. 14 – 17 year olds are permitted if accompanied by an adult and must be accompanied by an adult at all times during the event. 

No animals may be brought to the event.

NishkamSWAT accepts no responsibility for loss or damage to your personal belongings during the event. We strongly advise you not to bring valuables.

Failure to abide by the following code of conduct may result in you being required to leave the event:

Alcohol & Drugs - Drugs and alcohol will not be permitted to be consumed during the event. Any participant believed to be using or under the influence of illegal drugs will be required to leave the event and the police will be called.

Smoking – no smoking during the event will be permitted.


Respect for others - Please be respectful of those trying to sleep. 

Emergency evacuation - In the event of an emergency you must follow direction given by the event managers

You must comply with all instructions and directions from the event stewards. Failure to do so may result in you being required to leave the event site. 

By registering for the Sleep Out, you and your team give NishkamSWAT permission to use your name, photograph, voice or likeness, in any broadcast, telecast, advertising promotion, or other account of this event, or marketing or promotion for future or similar events unless you otherwise state.

NishkamSWAT reserves the right to cancel or alter the event without notice.



WE LOOK FORWARD TO SEEING YOU THERE!