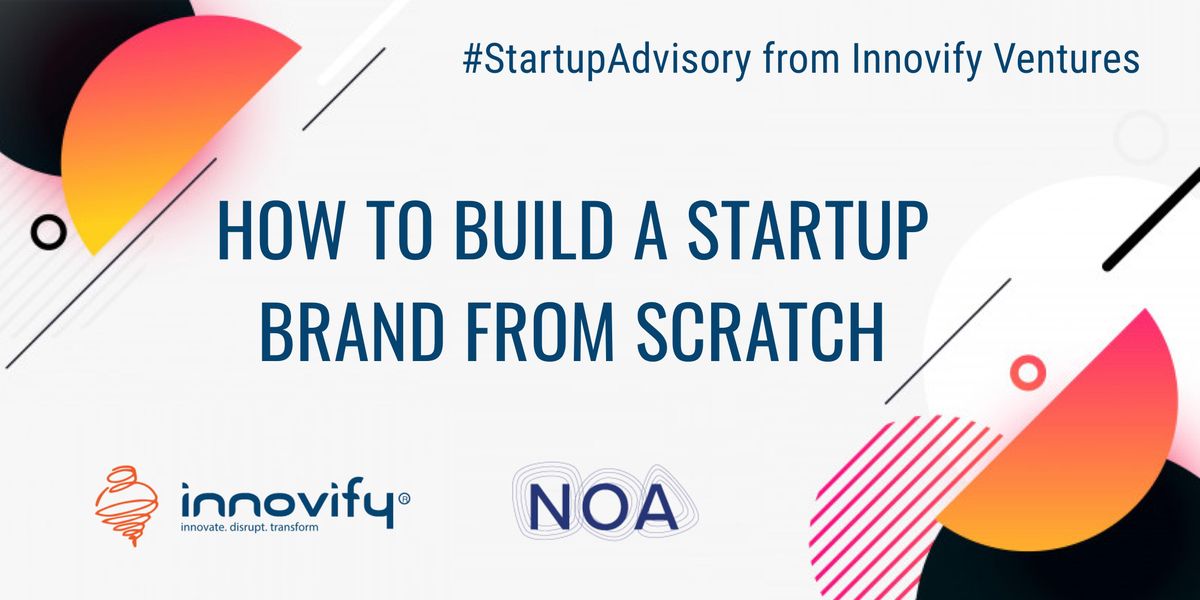 WeWork Tower Bridge, 1 Saint Katharine's Way, London, United Kingdom
Innovify
Spread the word
#StartupAdvisory workshops are monthly meetups of the London Co-Founder Club organised by Innovify Ventures.  In February, we have #StartupAdvisory session with Melodi Türkili, founder of NOA Agency and ShopTheDesign. 
Melodi will talk about the following topics: 
How branding defines your success as a startup - Introduction to branding. In a world that has too much content, branding is a must-have for differentiation and explaining yourself in a minute.
What successful startups do in terms of branding
The main steps for branding (the do's and don'ts)
1. Define your strategy: Identify your target market. Search your competitors. Find your positioning.
2. Find your personality. If your brand would be a person, how would it be? The characteristics, brand archetypes etc. based on positioning.
3. Create your story: How to create an authentic story for your startup? Find your niche, define your keywords (3,5,10 keywords rule)
4. Form your brand visuals: colour palette, fonts, logo rules, key visuals of the brand identity, brand style guide
5. Form your brand language
The latest branding trends for startups
Why being a consistent brand determines what you will achieve  
Agenda:
17:00 - 17:25 Welcome at WeWork Tower Bridge17:30 - 17:35 Innovify Ventures Intro17:35 - 17:40 SeedLegals Intro17:40 - 18:40 Workshop18:40 - 19:00 Q&A & Networking (Free beer)  
About Melodi Türkili:
Melodi Turkili is the founder and creative strategist of design & communication agency NOA. She is passionate about developing new generation solutions for brands on their specific business needs. Melodi is also the CMO of StartupMarket.co which is the biggest digital platform that brings startups and investors in Turkey together. She has been collaborating with many startups for their branding processes.  
She used to have her own e-commerce website that brings together talented Turkish designers. She has been contributing as a columnist to Timeout Istanbul magazine, and Milliyet, which is one of the biggest newspapers in Turkey.
About NOA:
NOA is a new generation design agency that elevates the business through creative works. It offers integrated design services such as brand design, concept development, web design to leverage brands. NOA loves developing strong strategies for startups to stand out from the crowd. Besides collaborating with some global brands, NOA has been working with many startups including the biggest startup & investor platform in Turkey called StartupMarket.co.    
Innovify Ventures
Innovify Ventures is a spin-off from Innovify - one of London's most innovative Digital Product Development Companies. Over the past three years, Innovify has provided CTO and product development services to startups such as Teaglo, Gener8, Landbay, Kwanji, BrickOwner, Instantt and more, enabling them to go from early stage MVPs to full-blown, operational companies.
Innovify Ventures is a program for SEIS/EIS eligible tech startups to build their MVP and to secure funding with access to our investor network. The program will allow the selected startups to access a broad network of mentors and also to receive discounted services from our partners (legal, accounting, etc.), who all are carefully chosen to remove obstacles of the early stage startup journey. Using Lean Startup Principles and Agile methodologies, Innovify Ventures provides an efficient program for the selected startups, demonstrating real traction to the investors.  
 For more information, contact Elena at
elena | innovify ! com
Want to pitch to us? We are organising monthly pitching days. Check our Meetup.com group - London Co-Founder Club