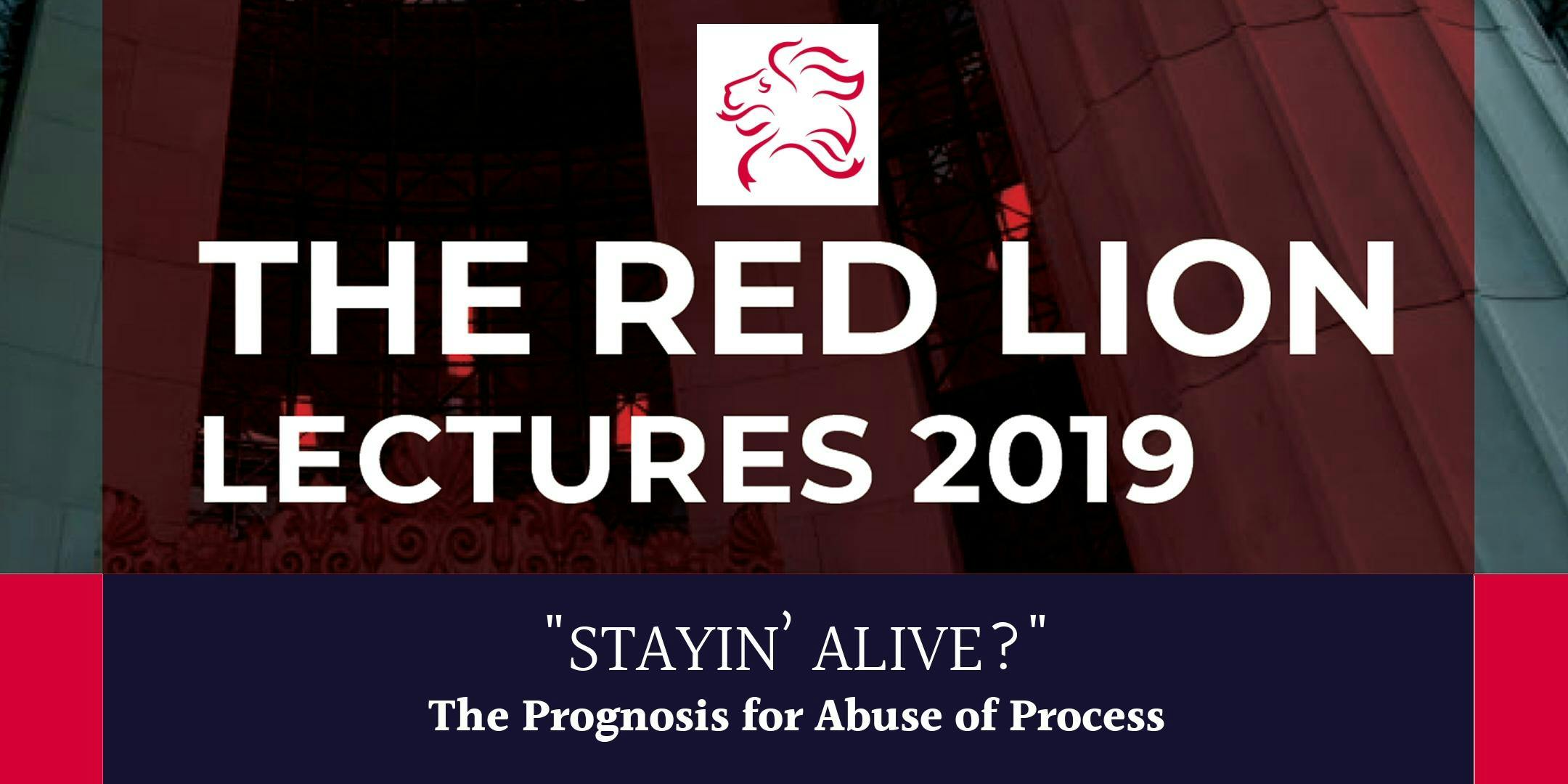 King's College London, Bush House Auditorium & 8th Floor South, London, United Kingdom
Eventbrite
Spread the word
"STAYIN' ALIVE?"The Prognosis for Abuse of Processby David Young of Red Lion Chambers and David Corker, Partner at Corker Binning
This lecture will begin with an overview of the health of the main strands of abuse of process identified in the case law, before going on to examine the most recent significant developments in the case law.
What is the current definition of an abuseof process? The speakers will review theevolution of the definition from theBeckford case, through the Maxwell and Warren decisions onto the Crawley andD v A authorities. There will then be a consideration of each of the following issues.
Lost Evidence Cases
While Ebrahim remains the guidelineauthority, is Brooke LJ's 'serious fault' test under fire after Pitchford LJ's judgment in the 2014 Clay decision. The DPP v Fell and Allen cases will be reviewed andR v E will be considered in relation tofailures to follow reasonable lines ofenquiry in the context of CPS and DPP guidance on investigations intocommunication evidence, as the courtsseek to avoid repetition of Liam Allan type situations.
Non-Disclosure Abuse
In the courts, non–disclosure abusearguments are probably the most commoncategory of abuse which is argued.The media have recently reported on caseswhere there were significant disclosurefailings by prosecutors leading to thetermination of proceedings, but what are the factors judges should take intoaccount in deciding whether or notnon-disclosure amounts to abuse ofprocess? The Salt and Petrie authoritieswill be examined and there will beconsideration of whether, in the lightof the R v S (D) and S (T) and R v R ,the defence have obligations to alertcourts to prosecution disclosure failings?
Entrapment Abuse
The Court of Appeal's decision in Normanwill be examined, as will R v TL in relation to Agent Provocateurs.
Private Prosecutions
There will be consideration of R (G) v Sand S on the need to distinguish 'mixedmotives' from an 'oblique motive' and Zinga on the tension between public and private interests.
Situations Akin to Autrefois
Where retrying defendants for a different offence arising out of the same facts maybe permissible: see R(SY) v DPP.
Abuse of Process after Conviction
Tague will be examined and the lecture will conclude with a consideration of the important question, given that a key objective of the doctrine of abuse of process is to protect the integrity of the criminal justice system, whether the doctrine should also apply post-conviction.
DAVID YOUNGRed Lion Chambers
David specializes in defending, and advising upon, serious and complexcrime and regulatory cases both in the UK and before the International courts.
Cited in Chambers UK 2018 as "an excellent barrister … who always knowshis cases inside out" and in Chambers UK 2019 as "extremely well prepared"and "a very persuasive advocate", whilst Legal 500 describe him as "the most prepared person in the courtroom".
David is routinely instructed to lead in cases and is recognised as a leading expert on abuse of process having co-authored the textbook 'Abuse of Process in Criminal Proceedings', now in its 4th edition with Bloomsbury Professional publishers. He co-chairs Red Lion Chambers' International Practice Group.
DAVID CORKERPartner at Corker Binning
Partner David Corker co-founded specialist criminal law firm Corker Binning in 2000. Widely recognised as a criminal and regulatory litigator, he specialises in acting for clients implicated in complex criminal or regulatory investigations, many of which are international cases. David has represented clients in almost every large criminal fraud case undertaken by the Serious Fraud Office (SFO).
Ranked in Chambers UK 2019 as a leading individual in the field of Financial Crime, David is described as "incredibly cerebral and a great strategic thinker when needed for complex criminal cases". Recent high lightsfor David include advising multiple clients being investigated or prosecuted by the SFO for fraud and bribery offences, including acting inthe Tesco, JJB Sports, LIBOR and Olympus cases.