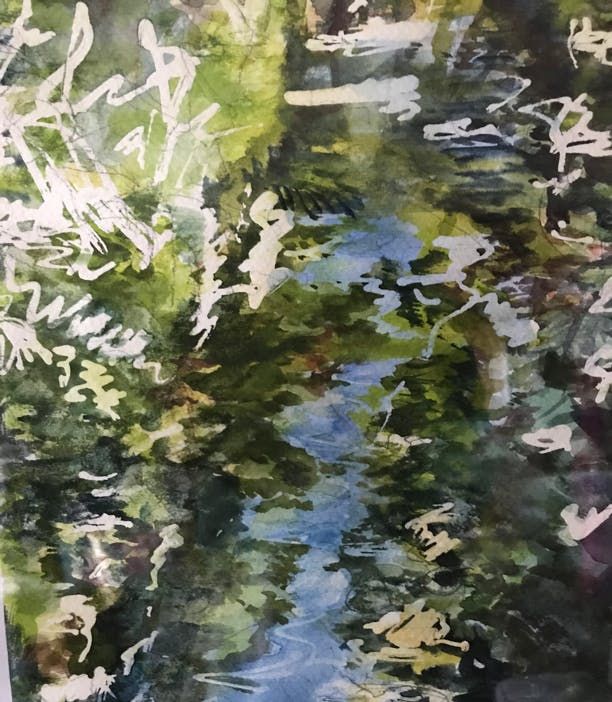 The Coal House Cafe, Entrance via the New River Path, Woodberry Wetlands, London, United Kingdom
Eventbrite
Spread the word
Limited free tickets are available for Stephen Evans' Wildflower Watercolour Workshop, 'Reflections'
Come and join artist Stephen Evans, during the week of the summer solstice, at a free wildflower watercolour workshop to celebrate the launch of his new print and watercolour exhibition. 'Reflections: The self reflected in nature.' 
Where:  The Coal House Café, Entrance via the New River Path, Woodberry Wetlands, Lordship Road, London. N16 5HQ.
When: Wednesday 26/06/19
Time: 7:00-9:00pm
All materials will be supplied and a cash bar will be open!
Donations can be made to London Wildlife Trust. 
Free event, but registration required.
Take this opportunity to visit the Wetlands after the Cafe is closed to the public to learn about watercolours and to see this glorious wild space in the evening light.
The Coal House bar will be open selling drinks and snacks, please note that only food and drink purchased at the venue can be consumed during this event.
Doors/Gates open at 7:00pm. 
Please note, that to prevent disturbance to the wildlife at this nature reserve, no dogs (including dogs on leads) are allowed at Woodberry Wetlands, except for registered guide and assistance dogs.
For the same reason, Bicyles are also not permitted onsite, bike racks are available outside the main entrance of the site.  
The exhibition will be viewable daily from Thursday 27th June,  while the cafe is open to the public from 9:00 am – 5:00 pm.
Please see 
www.woodberrywetlands.org.uk
 for more details on the site, and London Wildlife Trust.