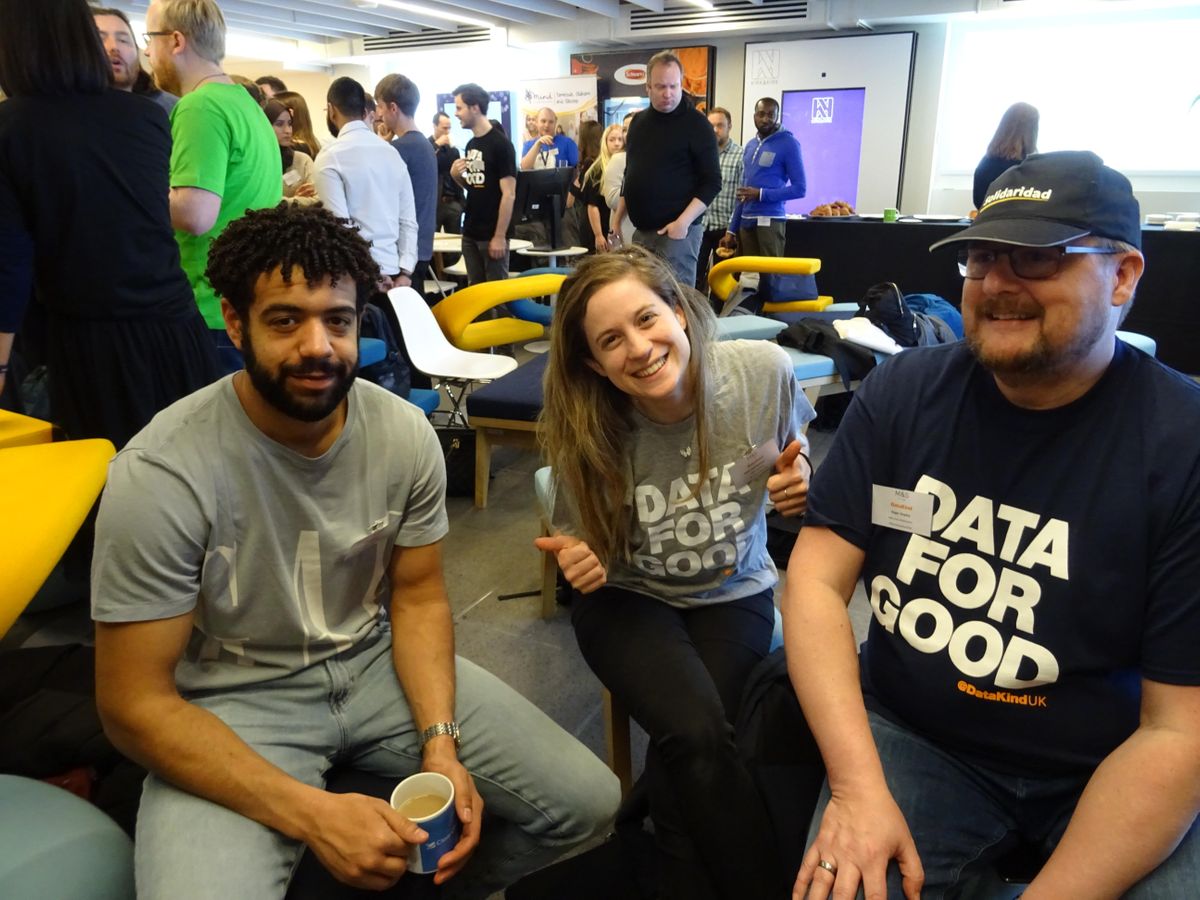 Elsevier Foundation, 1 Appold Street, London, United Kingdom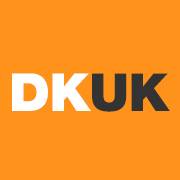 DataKind UK
Spread the word
We are delighted to invite you to take part in a DataDive on Saturday 13th - Sunday 14th July in London!
We would be thrilled to have you spend the weekend donating your time, skills and energy to help three fantastic data for good projects.
DataKind UK is a charity that solves tough social challenges through data science. We help social sector organisations benefit from advances in data science so they can make better decisions and have greater social impact.
For this DataDive, we're partnering with
Mind in the City, Hackney & Waltham Forest
Street League
The Mix
About the organisations
Street League supports unemployed 16-24-year-olds to move into employment using the power of sport. They engage with young people through football and other sports, teaching them the key life and work skills they need for sustainable employment. They operate in 14 cities and 38 local communities in England and Scotland.
Mind in the City, Hackney & Waltham Forest is driven by the needs of people experiencing mental distress - and they won't give up until everyone gets both support and respect. They offer a wide range of services and support in London.
The Mix provides a free and confidential multi-channel service offering support for under 25s to take on all the embarrassing problems, weird questions, and please-don't-make-me-say-it-out-loud thoughts. They believe all young people should be able to make informed choices about their physical and mental wellbeing so that they can live better lives.
Ticket Types
Please select the ticket category that best represents your skills.
Data Scientist: you rock statistical analysis and predictive analytics, are comfortable using R, Python, Matlab, or other common data analysis tools
Data Viz Whizz: you can whip up a pretty visualisation in no time and bring the wow factor to everything you do
Developer: you are comfortable coding in various languages and can build things that machines can use to get things done
Data Enthusiast: the idea of data gets you hot and bothered, but you're still sharpening your skill set
Sunday presentations: don't wanna sweat it out over a hot laptop all weekend, but still want to get a flavour of what a DataDive is all about? Whether you're an aspiring data volunteer, a nonprofit that would like to find out more about the power of data, or just interested, sign up to see the final presentations.
Below is an outline of the schedule for the weekend. Participants are encouraged to attend the whole event.
Please read the schedule over carefully so that you understand how things will operate during the weekend. As always, please let us know if you have any questions: 
contact | datakind ! org ! uk
Remember, you need to bring your own hardware (laptop and charger) and software, your data skills, and the belief that you can help change the world for the better.
Schedule
Saturday, 13th July 
9:00 AM: Doors open, sign-in and breakfast
09:45 AM: Presentations from charities
10:30 AM: Divide into teams and get cracking!
1:00 PM: Lunch
7:00 PM: Dinner
10:00 PM: Everybody goes home for the night
We will start with presentations from the charities taking part. You will learn more about each project and choose which you'd like to work on. We then form teams around their individual project questions. Each charity will have Data Ambassadors assigned to them who will help advise on and manage the projects throughout the day. We'll have meals and keep the space open until 10:00PM for the late-night divers.
Sunday, 14th July 
9:00 AM: Doors open, breakfast and back to work
1:00 PM: Lunch
3:00 PM: Final presentations from teams
4:30 PM: Another successful DataDive for the books!
Finish off the work you started the day before and re-group with your team.  The final presentation will be a chance to tell everyone how and why you did what you did, and to reflect on what will be the most useful next steps for each project.
PLEASE READ - Other items of note for the weekend 
ACCESS - the event is being held in a central London location where attendees will have to register for access. We will share names of attendees with the venue prior to the event and on the day you will need to show a valid ID when signing in and will be escorted to the DataDive location upstairs. This may take a little while so please be patient and arrive on time.
We do not assign you to a charity. We want you to work with the organisation and data you feel most passionate about, so come with an open mind and be ready to learn.
There is no prep work required before the DataDive, and you will not have access to any data ahead of the event. However you may wish to research the three charities to understand more about their mission and their work.
You do not have to stay the entire weekend to participate in the event. We hope that you will find a project you can dig into, but you are always welcome to come and go as you please.
You do not have to work with the same charity for the whole weekend. Again, we hope that you will find a project to work on to completion, but if at any point you feel like you want to change simply let the Ambassador from those teams know.
We do not provide any hardware or software for you to use. We'll have the data and some services set up (GDrive, DropBox, Github), but otherwise you should bring your own laptop and come ready to use whatever data tools you like.
A HUGE thank you to The Elsevier Foundation and Teradata for making this event possible.  
FAQs
Are there ID or minimum age requirements to enter the event?
Yes, you will be required to show ID to access the venue. All attendees must be 18 years or over. 
Do I have to bring my printed ticket to the event?
You do not have to bring a printout, but you must give the name you registered with and show a valid ID to gain access to the event. Anyone who has not pre-registered will not be able to attend.