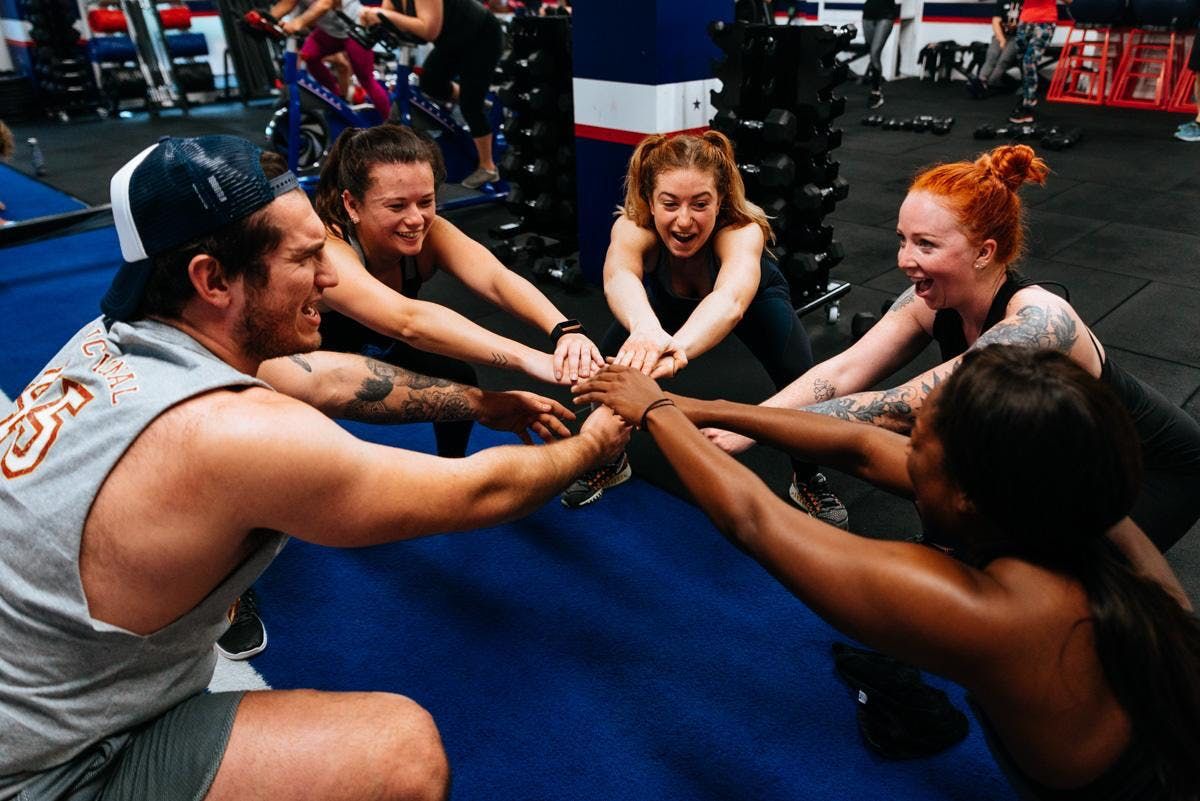 Here East, The Yard, Here East, London, United Kingdom
Scope
Spread the word
Taking the tried and tested F45 workouts to the next level, the Summer Games is an event like no other. Teams compete side by side to get the fastest finish time across three functional fitness stations and be crowned champions.
How it works  
1. Enter your team 
All teams must be 5 people, with a mix of men and women 
Choose your start wave – 5pm, 5:45pm, 6:30pm, or 7:15pm
Decide a catchy team name – prize for the most imaginative name! 
 2. Get your squad in shape 
Receive training tips from F45 coaches 
Join the Facebook group to stay up to date and suss out your opponents 
Get in the gym 
3. Get your game face on 
Arrive and collect your free race t-shirt 
Watch the demo and warm up 
Hang the competition out to dry 
Receive your team results
What's included 
Summer Games technical t-shirt 
Free F45 Stratford class – RRP £25 
Goody bag 
Prizes for winning teams and individuals
Do good, feel good 
The Summer Games takes place in support of Scope, the disability charity. Entry costs go part way to covering event costs, therefore teams are encouraged to fundraise for the challenge.  
1 in 5 of us is disabled, that's over 14 million people in the UK. But disabled people face inequality, discrimination, and negative attitudes everyday. 49 per cent of disabled people say they feel excluded by society. This needs to change. Scope provides practical and emotional support, as well as campaigning for a fairer society. 
Scope and F45 Stratford are committed to making this event inclusive and accessible. Please see website for more information.