Goldsmiths, University of London, New Cross, london, United Kingdom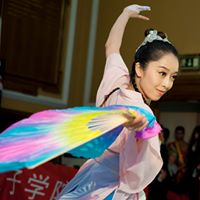 Goldsmiths Confucius Institute for Dance and Performance
Spread the word
This is a one- hour  flexible course for 10 weeks, suitable for anyone who has an interest in Chinese music or culture.   
Whether you are a complete beginner, or have previous experience of playing a stringed instrument, our professional music instructor will accomodate your needs and give you a memorable introduction to this beautiful instrument.
The courses are suitable for beginners and more advanced practitioners alike.
What is Guzheng?
Guzheng is a stringed instrument plucked with plectra attached to four fingers of one or both hands by tape. Traditional playing styles use the right hand to pluck notes and the left hand to change the pitch and produce vibrato by pressing the strings. Modern styles or advanced players use both hands to strike notes.
Equipment
You will need bring your own finger pick (plectra) and tape for the class.
You can purchase plectras on this website. 
Booking
If you are booking 1-1 classes, there is a 10% discount when you book 10 or more classes at once.
A minimum of 5 classes is required per student. You can add additional sessions using the 'Additional Sessions' ticket type. Please purchase your classes at least 1 week in advance. If you cancel/cannot make it within 24 hours of your session, you will be charged for this session. Flexible 1-1 classes are available until the end of term and will restart at the beginning of the next term.
Rescheduling Classes
The date and time scheduled for all flexible 1-1 classes can only be changed twice in a booking period. Refunds will not be issued to those who have changed class times more than twice and are unable to attend the new scheduled date and time.
Class times are decided between the student and the teacher and are flexible.
Term Dates
29 April 2019 - 21 June 2019
Please note, there are no classes during reading week or bank holidays.