Goldsmiths, University of London, New Cross, london, United Kingdom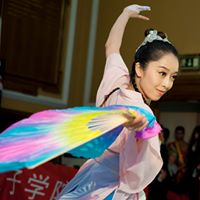 Goldsmiths Confucius Institute for Dance and Performance
Spread the word
This is a beginner's course in Mandarin Chinese suitable for those with no prior experience of the language. 
Beginners Chinese provides students with basic vocabulary and grammar which act as the foundation of Mandarin Chinese. Through the interactive lessons you will be able to read and write approximately 200 Simplified Chinese characters and be able to hold simple conversations in Chinese.
Learn 200 Chinese characters
Learn how to hold simple conversations in Chinese
Learn the fundamentals of the language
Practice in a supportive environment
*Please note, if you have learnt Mandarin before and think you may not be a beginner, you must arrange a free assement. Contact the office on 020 7717 2523 or email
Confucius | gold ! ac ! uk
.  
Term Dates
29 April - 21 June 2019.
Note: During reading weeks, there will be no classes unless specified by the teacher.
*For classes on Mondays the course will end on 15 July 2019.
No classes on bank holidays - Monday 6th May 2019 and Monday 2th May 2019.