WeWork Moorgate, 1 Fore Street Avenue, London, United Kingdom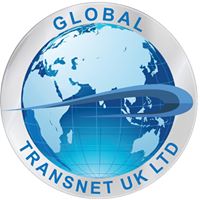 Global Transnet UK
Spread the word
Advance Your future with SWIG
SkyWay Invest Group welcomes you to the World of Financial Literacy.
You're invited to come along and learn more about SkyWay Invest Group and the SkyWay Project, a new innovative eco-friendly transport system set to take the WORLD by storm.
Let us show you how to become a shareholder on this new technology!
The SkyWay Project is already at stage 13 of 15. Come and learn more so you can be a part of this if you choose!
NOW is the time to jump on board!
We can also show you how to build a business from this unique opportunity. Replace your current income, travel, become financially successful, impact others, and leave a legacy. Partner with a company that offers extraordinary products, tools for you to succeed in the real world, and an opportunity to build a diverse portfolio.
If this resonates with you, and you are ready to take the first step to CHANGE YOUR LIFE.
Learn more about the Wealth Creation Education and Financial Literacy now available to you to Create Multiple Streams of Income.
If you're in another state and have potential guests in the area let us know and we will look after them for you. Your guests will then contact you to follow up and for registration.
LIMITED SEATING... Please register for your FREE Ticket.
SkyWay Invest Group is an educational platform that provides highly skilled and targeted training on a variety of areas, including personal finance, investment segments, money management e.g. capital and investment portfolio enlargement, online business and personal development.
While building the SkyWay Invest Group brand, we aim to create a unique combination of two groundbreaking projects to allow every person to learn how to invest, how to improve one's level of income while at the same time using a high-speed, safe and ecologically friendly transport. We do this by combining the Academy of Private Investors with the SkyWay elevated string technology.
(We look forward to welcoming you to the We Work lounge. When you arrive please sign in as a guest of Anete Martinsone or Alena Pepina from Sky Way Invest Group. You will be greeted by one of our staff members. Refreshments will be provided for the duration of the workshop.) - this one is only for the event in the office, also when we know the room where we will be holding the event, please add this to the description.
For any questions, please contact Anete: +44 7935 871 577 or Alena: +44 7802 353 239
#ThingstodoinLondon #seminar #education #wealth