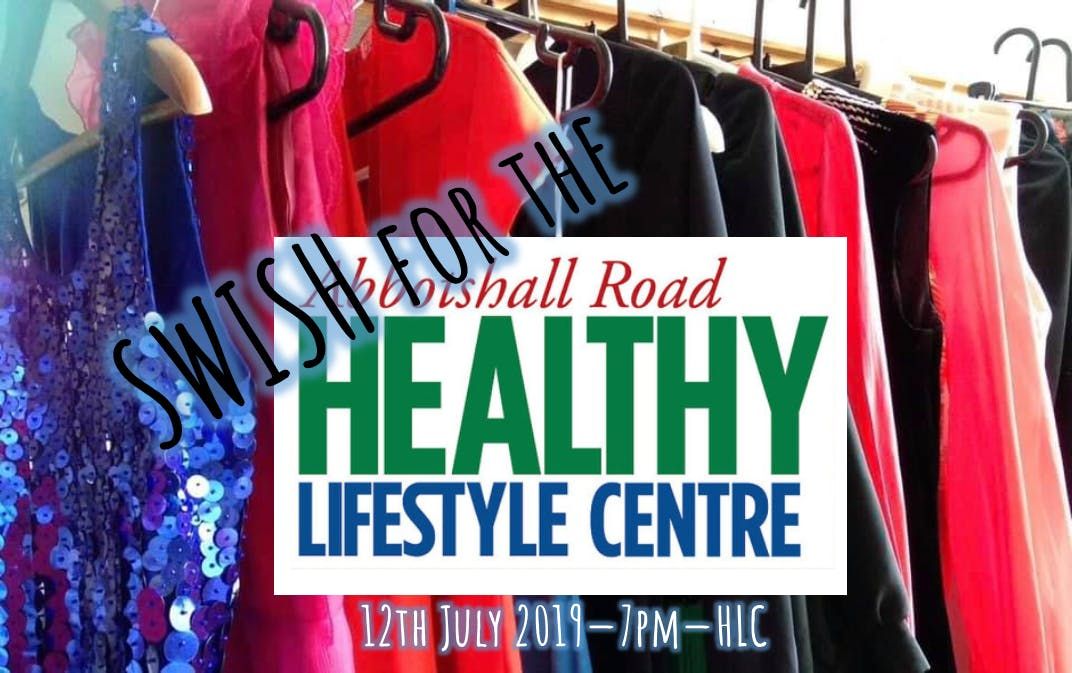 The Healthy Lifestyle Centre, Abbotshall Road, London, United Kingdom
Eventbrite
Spread the word
Come and update your wardrobe whilst sipping prosecco, catching up with fellow Corbetters, saving the planet through not buying new and of course raising essential funds for the Healthy Lifestyle Centre on Abbotshall Road, an amazing and appreciated facility on the Corbett estate that needs continued funding and support to survive.
Tickets £10 (inc booking fee), including a generous glass of bubbly and food plus a raffle ticket.
This evening event kicks off with drinks and nibbles at 7pm, plus the opportunity to purchase raffle tickets (amazing prizes guaranteed!) and get advice from our special guest, blogger and personal stylist Elly Yates of Mummy Yates Style. There will also be a drop-off point for last minute items.
The Swish officially opens at 7.30pm, where clothes will be available to view and try on in our special changing booth. Get there on time to ensure access to all the wonderful items on offer! For a voluntary contribution, prosecco top-ups are available and we'll have our raffle draw so please stay around and enjoy the evening.
How it works
Swap at least 1 (max 10) items of un-damaged clothing, footwear or accessories* and receive a token to 'spend' on items of similar value. You'll receive a value guide shortly after purchasing your ticket and values will be agreed upon collection / drop-off.
Where possible, swap items will be collected in advance to prepare for the Swish and tokens handed to you on the night of the event. Please contact Roz to arrange collection or drop-off.
We can't wait to see you!
*Pierced jewellery, nightwear, swimwear & underwear including socks and tights cannot be accepted. Items must be in a good condition; something that has shrunk, is stained or needs repairing (e.g. missing buttons, scuffs, broken zips, loose sequins or beading, rips, tears, fabric pulls or holes, overly bobbly bits, disintegrating seams or hems, lint or fluff) cannot be accepted.