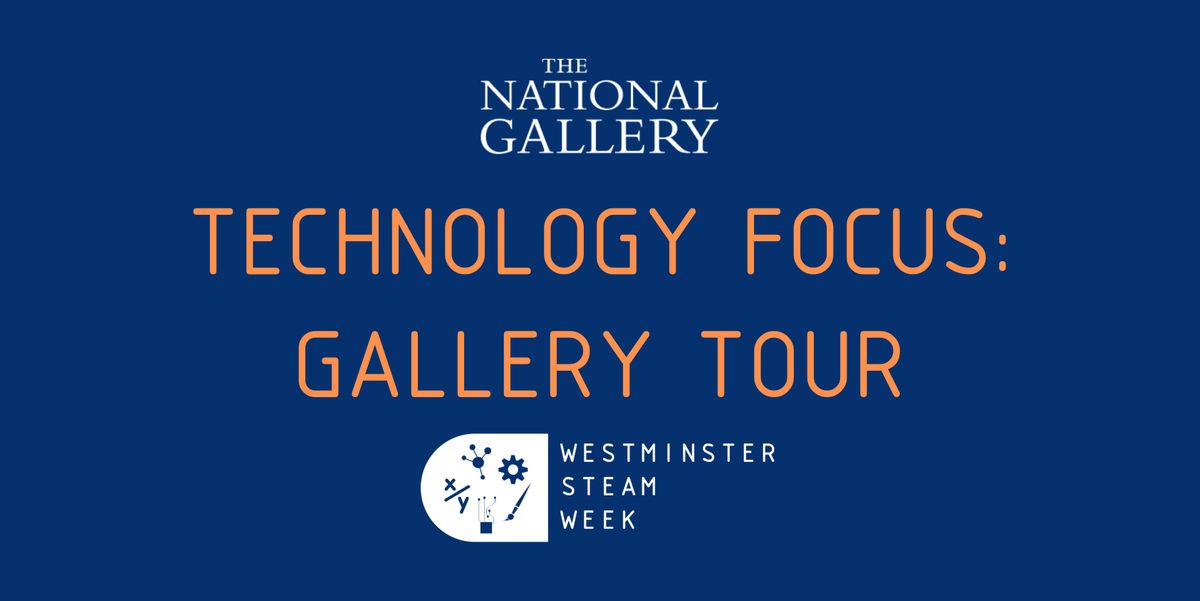 The National Gallery, Trafalgar Square, London, United Kingdom
Eventbrite
Spread the word
How have artists reacted to technology and how has it affected their art?  Have they always seen it as progress?  How has technology changed the way artists paint? 
This 90 minute tour will try to answer these questions by looking at paintings through a scientific lens.  Participants will  have the opportunity to respond to the collection through discussion and  experimenting with different techniques for looking and making.
Open to 11-18 year olds who live, work or study in Westminster. By booking tickets you are confirming that you will arrive together as a school/group to this event.
Supported by:
Westminster Council delivers Westminster STEAM Week each year as part of British Science Week. Working with the business community we support young people to raise aspiration, develop an appetite for success, broaden their horizons and explore the world of Science, Technology, Engineering, Arts and Mathematics.
We are running a series of events throughout the week (11th – 15th March) that will inspire and engage young people in STEAM. 
All events are free of charge.