Casa Templo Setting, Wimbledon Park, 31 Ryfold Road, London, United Kingdom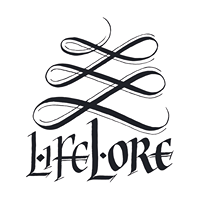 The LifeLore Institute
Spread the word
When Adam and Eve are thrown out of paradise, they are each given a number of gifts. Among the gifts given to Eve is a bag of treasure - not treasure of gold, silver, or jewels, but treasure of a far more precious nature - five hundred and forty seven herbs, seeds, and plants that will cure all mortal ills. When Cain kills Abel, Eve cries to the heavens in anguish ... 'Give me daughters!' Her wish is granted and she is blessed with three beatiful daughters, to whom she passes on her treasure. These women walk the world still. What happened to the gifts they received from Eve? 
Join us for a unique drop-in storytelling event, a stand-alone 'taster extract' that's part of the longer story being told over an entire weekend by a living tradition bearer, Drut'syla Shonaleigh Cumbers, part of a series of extended storytelling sessions at The LifeLore Institute.
On this occasion, you'll be joining in as we travel through the story of Eve's Three Beautiful Daughters.
The story of Eve's Three Beautiful Daughters is one of several extended story cycles which form part of the cycle known in the tradition as the 'Cycle of Hilal', the first of twelve epic latticed interlinked cycles of stories which have been passed down by generations of Jewish women from Grandmother to Grandaughter in the Drut'syla tradition. Join us on the journey through this exquisitely detailed story landscape brought to life in the moment by unique tradition-bearer, Shonaleigh Cumbers who was taught by her Bubbe (grandmother).
Starting at one point in the lattice, we the listeners, will guide the journey through the interlinked tales, hearing stories possibly left untold for two generations.
We will also take time to discuss both the tradition and the issues raised by the stories and explore how the wisdom of these stories can help us navigate life in the 21st Century, and build stronger communities, whatever our location, situation, and whatever our faith or belief system.
The tellings will take place within a relaxed atmosphere with plenty of cushions and chairs. A range of snacks (including gluten and dairy free ones), tea, coffee and soft drinks will be available throughout the event, included in the admission price. BYOB. You are welcome to bring quiet crafts (that will not disturb others) such as knitting, crochet, embroidery etc.
Programme
Saturday 13 July 2019
Doors open at 6:30 pmTelling starts at 7:30 pmTelling ends at 10:00 or 10:30 pm
A range of snacks (including gluten and dairy free ones), tea, coffee and soft drinks will be available, included in the admission price. BYOB. 
Minimum Suggested Donation: £10. Attend. Engage. Be inspired ... and support a living tradition.
Numbers are limited. so we urge you to book soon if you would like to join us.
Stories within stories
In the Drut'syla tradition, around 4,000 tales are held within the mind and recalled on request, in a networked lattice of 'stories within stories'. This weekend is an opportunity to gain an insight into how a culture thrived before the written word became common practice.
Questions
Told over centuries these stories have a timeless, universal resonance for all of us, men and women, young and old, survivors and seekers. The group will interact with the story in the way it was originally intended, with listeners encouraged to ask questions directly about the stories and the environment in which they were told. We may find hidden trade routes locked within the tales, discuss the reasons why a person might forego a story in order to hear one of greater importance to the community or be prompted to engage in philosophical discussions by issues raised within the stories.
The Last Drut'syla?
Shonaleigh is the only known Drut'syla having learnt the stories from her Bubbe (grandmother) and the weekend will be a thoroughly unusual revival of a culture almost lost. This is an unmissable opportunity for anyone interested in stories or in oral and lost cultures to come and help document and archive through listening, requesting stories and asking questions.
What is a Casa Templo Setting?
The Casa Templo concept is a simple concept which started in South America. It defines a domestic space in which people gather to celebrate life as a community. LifeLore Casa Templo events are inspired by this model, and are hosted in the light of three universal principles: goodness, truth, and harmony which the people present balance in their own ways to guide the quality of their individual and collective actions throughout the event.
Minimum age
12 years old