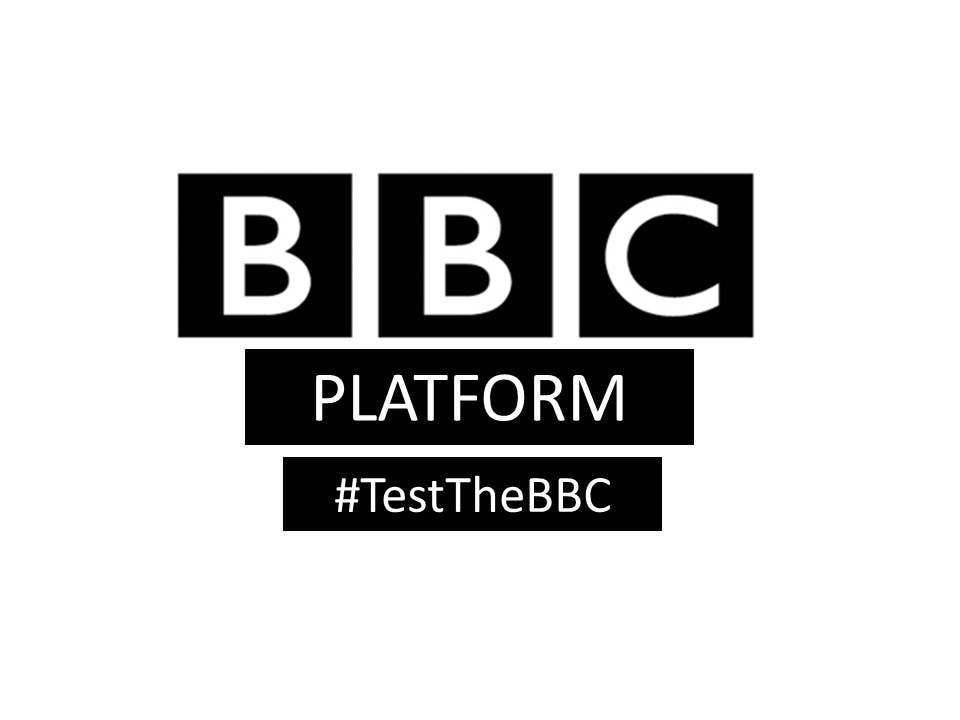 BBC Broadcast Centre, 201 Wood Ln, Shepherd's Bush, London W12 7TU, London, United Kingdom
Eventbrite
Spread the word
*Please register your interest to attend. Due to limited availability tickets will be issued by invitation only*
BBC Platform is hosting a meetup on 24th January 2019 for everyone interested in how we test our world leading products and platform. You'll be able to meet current BBC testers and find out what makes working at the BBC so engaging, find out more from our lightning talks on testing and finally to network whilst enjoying a refreshment and some pizza!
 BBC Platform is at the core of everything we do from Transcoding the media for iPlayer at massive scale for events like the World Cup to powering Personalised recommendations for video and audio. Testing the Platform brings great challenges as well as interesting technical opportunities, which we would like to share through our lightning talks.
Agenda 
18.00: Arrival & Introduction
18.20: Lightning Talks
18.45: Networking
20.30: Event ends
*Speakers to be confirmed
We do hope to see you at the event, but if you have any questions beforehand please contact Darren Read on
darren ! read | bbc ! co ! uk
.
 NB: Please do remember to bring photo ID with you on the day. Reception will need to see a copy to allow you building access.