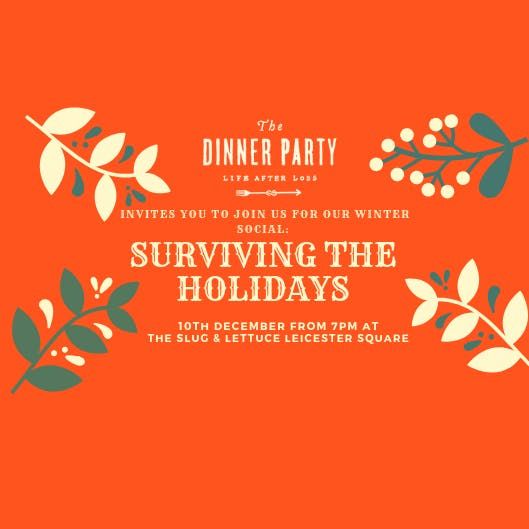 Slug & Lettuce Leicester Square, 5 Lisle Street, London, United Kingdom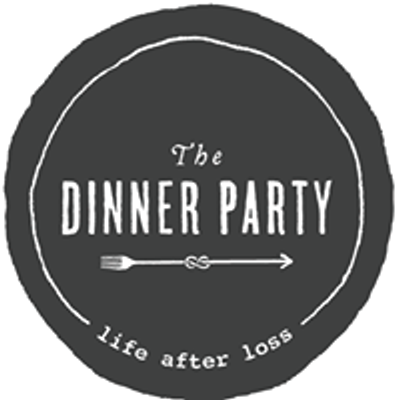 The Dinner Party
Spread the word
Meet up for a festive drink in Leicester Square with people your age, who have experienced a significant loss.
It's that time of year - the holidays are coming and if you're living with grief we know it can feel pretty overwhelming at times.  
We'll be sharing tips on how to navigate grief in the holiday season, creating space for you to meet other people in a similar situation, hopefully having a bit of a laugh and enjoying some festive cheer as well as raising some money to grow the regular work of the Dinner Party here in the UK through our TDP raffle (seriously good prizes from PT sessions with BBC 5 live Fit & Fearless host Tally Rye to bottles of bubbly up for grabs). 
We'll also have options for you to sign up for existing dinner party tables & meet hosts on the night so you have a guaranteed friendly face if you're thinking about joining one of our regular bring and share dinners with other people who've experienced loss. 
Tickets for this event are free with a £5 suggested minimum donation payable on the door (including entry into the raffle).  All money will go to
www.thedinnerparty.org
People who have not experienced signficant loss are welcome to join and support this community at this event - come learn what to (& what not to) say to your loved ones this holidays & help raise money for people to get the support they need.
RSVP and invite a friend or colleague (whether they've experienced loss or not) to join if you'd like, we are looking forward to meeting you!