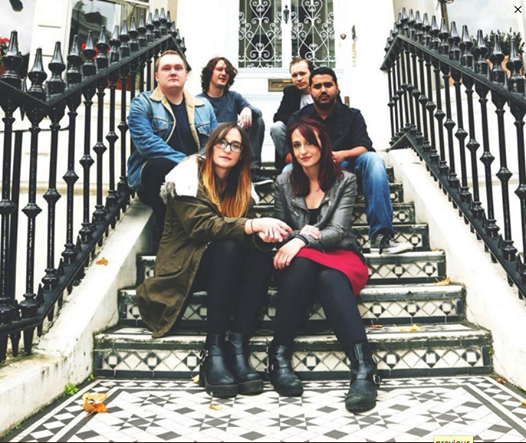 The Scream Lounge, 20 South End, CR0 1DN London, United Kingdom, London, United Kingdom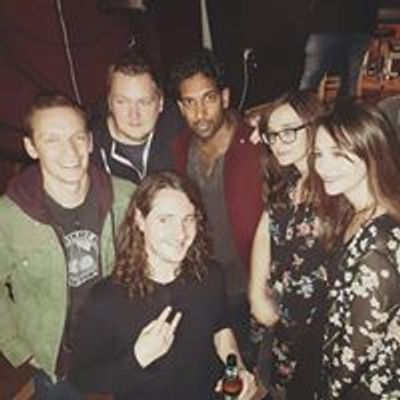 The Frisbys
Spread the word
****** Important update!!! . ********
Due to unavoidable circumstances wer'e afraid that we have had to reschedule our Fundraising Gig.
The gig will now take place on Saturday 13th July @ The Scream Lounge in Croydon.
If you have already bought tickets for the 15th June and are unable to make the new date please don't worry....its very easy to cancel your pledge on the Kickstarter page. Any problems..please message us on Kickstarter or via our email
band | thefrisbysband ! co ! uk
.
We're so sorry for any inconvenience caused and would love to see you on the 13th July if you are able to make the new gig. Its going to be just as awesome. Promise!
On our kickstarter page you will find tickets for the fundraising gig plus the chance to pre-order our new E.P 'My Wicked Mind', buy tote bags, e.p bundles and artwork. We have just 40 days left to raise the funds and if you can help in any way we'd be so grateful!
Gig details......
We have 50 combo tickets available ( gig entry plus downloadable E.P) for £12 and 30 standard tickets available for £10.
Find out more and buy tickets at:
https://www.kickstarter.com/projects/thefrisbysband/help-the-frisbys-promote-their-new-ep-my-wicked-mi
-----------------------------------------------------------------------------
Hi!
We'll shortly be releasing 80 tickets for our one-off Fundraiser gig at The Scream Lounge on 15th June 2019.
Tickets are £10 or £12, if bought as a bundle, with a downloadable copy our new E.P 'My Wicked Mind'.
All tickets can be purchased from our kickstarter page which will be going live next week.
Doors at 7pm
Support to be announced soon!
On our website you will be able to find a whole array of items for sale, including Eps, Tote bags, handwritten lyrics, live gig and song writing opportunities.. all of which will go towards helping us get our new E.P 'My Wicked Mind' out into the world!
Any support that you can offer us, whether that's buying our new E.P ahead of it's release, attending our Fundraising gig or even just sharing our kickstarter campaign with friends is so very appreciated.
As many of you know, making music can be a very costly business and your help, however small, can make a massive difference to the success of this release.
Thanks for reading and we'll be updating as soon as the website is live!
Nic, Hel, Sam, Will, Sal, Tom x