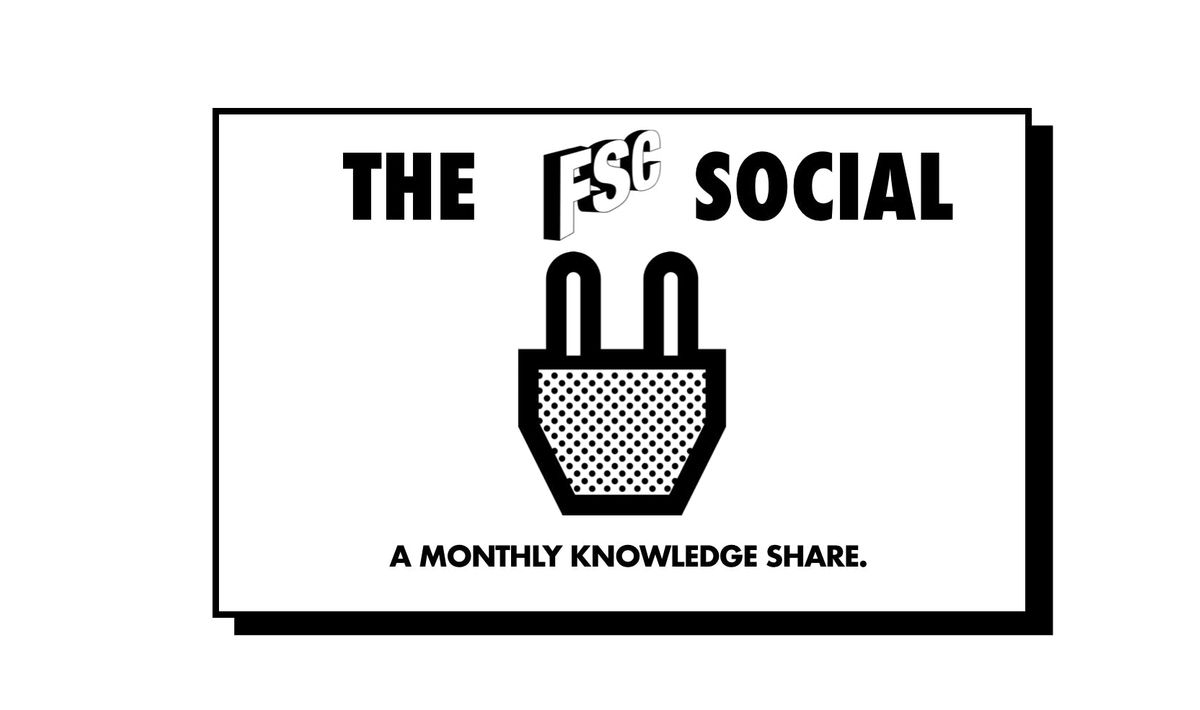 6th Floor, Peckham Levels, London, United Kingdom
Eventbrite
Spread the word
Come on down to our monthly social to celebrate our awesome collective of inspiring and super talented members and find out how we are disrupting the agency model and putting some actual agency back into the Agency. 
It's also a chance to gain some new knowledge around key subjects from experts in their fields while you chill and chat with members, collaborators, and other innovaters and future thinkers over a few drinks and great local food. Every month we will have different presenters and speakers around differet knowledge themes (check our social channels for who is confirmed).
Sign up for free and join us at our unique FSC Offices on the 6th Floor of Peckham Levels. 
We can't wait to see you there. 
The FSC
Directions to Peckham Levels: 6th Floor, Peckham Levels, Peckham Town Centre Car Park, SE15 4ST.
The car park is a short walk from Peckham Rye station. Turn left down Rye Lane (towards McDonalds), cross the road at the pedestrian crossing. Santander will then be on your right hand side and you should be facing Peckhamplex cinema. Walk towards the cinema, turn right and follow the alleyway all the way down until you see the black doors, take a peek inside and you will see our AO Architecture colour coded staircase. Come on up! Go to the 6th Level and take a left up the ramp to the far back left of the space. We're behind the green and black doors between the street food vendors. Call Justin on 07738008666 to let you in. Our office is the last on the left.
https://www.peckhamlevels.org/contact