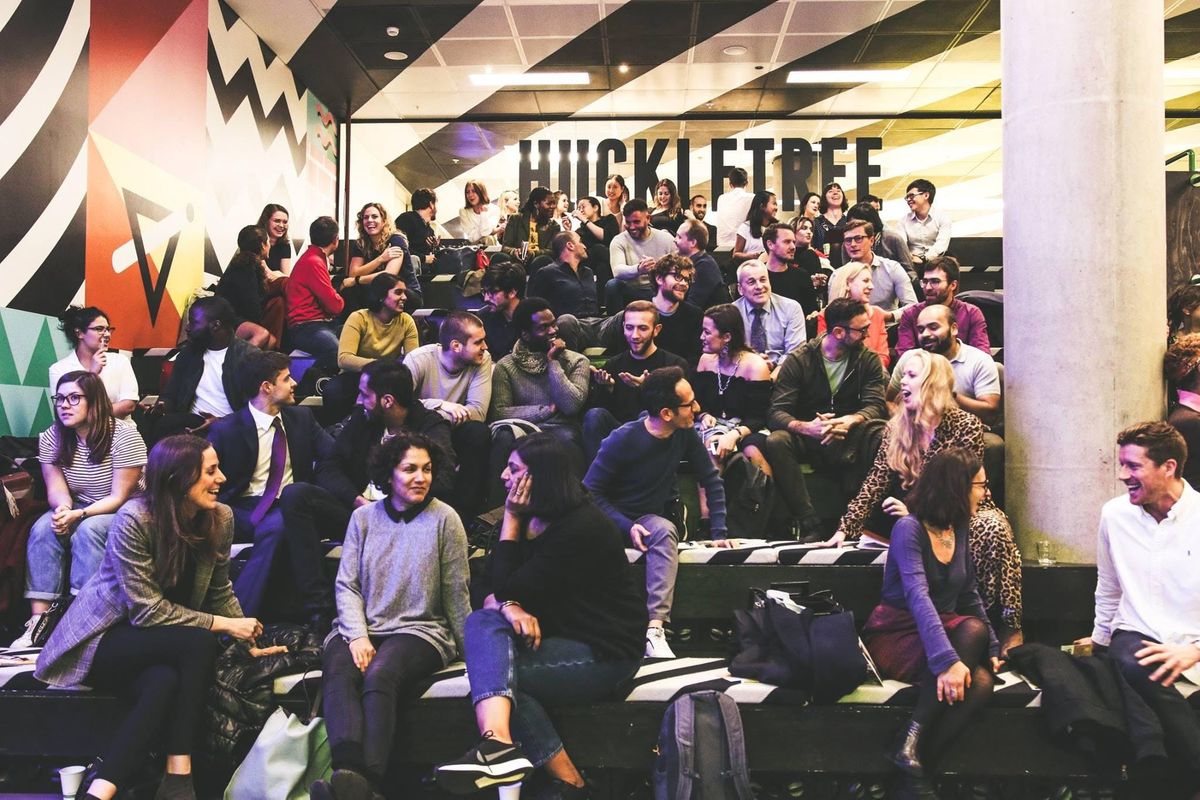 Huckletree West - Food Innovation Hub, 191 Wood Lane , London, United Kingdom
Forward Fooding
Spread the word
Event overview:
As part of the Food Innovation Hub social events series, we're over the moon to bring to life The Future of Food Meetup Series! 
Dedicated to entrepreneurs, techies and foodies this will be a very interactive meetup, to allow each entrepreneur the ability to connect, share their ideas and collaborate to build new ventures at the intersection of food and technology.
These meetups will include startup pitches, keynotes with entrepreneurs and industry leaders, panel discussions, fireside chats and more. Bringing together startups and corporates alike looking to disrupt the food space through innovative, creative and sustainable solutions.
The content will be food/foodtech oriented, but relevant for any entrepreneur or food lover out there. 
So come down and enjoy some delicious food while we sit down with some amazing companies redefining the food scene without compromising our taste buds, wallets or the planet!
Agenda:
18.00 - 18.20 - Welcome, networking & intro from Forward Fooding
18.30 - 18:50 - Fireside Chat*
--- Networking Break ---
19:30 - 19:55 - Startup Pitches*
--- Networking Break ---
20.10  - 20: 40 - Panel Discussion and Q&A* 
20.40 - 21.00 - Drinks & networking
*All Speakers for this event will be announced shortly*
More information on this Meetup Series can be found here.
About Harvester.City: 
Harvester is a two-sided crowd-sharing platform for members of the urban agriculture community. Organized by user profiles, Harvester allows business and individuals the ability to connect and collaborate through the sharing of ideas, knowledge, resources, and data from different functions within the supply chain. At Harvester we beg the question: What if we change the business model of companies and create a sharing economy around agricultural data, tools, and resources? We aim to introduce a philosophy of a nature of life in a technological world. 
About Forward Fooding:
Forward Fooding is a global network for entrepreneurs powered by entrepreneurs that provide the necessary support and velocity to enable collaborations and partnerships between established food organizations and startups. Their mission is to foster food innovation to redesign our current food system. They believe entrepreneurship can make a difference in solving some of the biggest issues that are affecting our current food system. That combined with the infrastructure and expertise from corporates is the 'secret sauce' to create a brighter future of food.
Our Venue:
Forward Fooding Food Innovation Hub @ Huckletree West Media Works building191 Wood Lane - London W12 7FPClosest tube stations: White City - Wood Lane