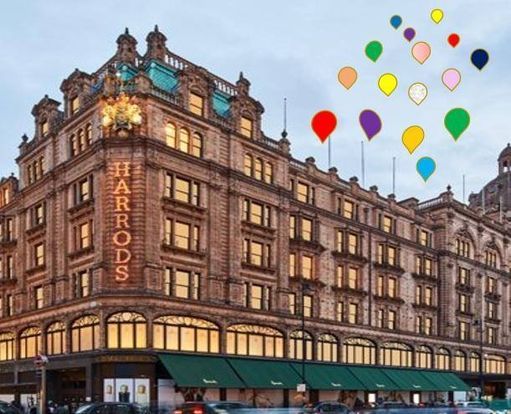 Harrods, 87-135 Brompton Road, SW1X 7XL London, UK, London, United Kingdom
Rotary Hatfield
Spread the word
Getting bored, how about joining us in a Virtual Balloon Race being organized by Hatfield Rotary Club in association with Ecoracing
This is a fun event in which everybody can participate, whatever your age, and whatever your lockdown status. You only need a computer, tablet or smart phone.
· Buy your balloon for £3, name it, choose the colour and pattern, inflate it as much as you think gives you the best chance and off you go.
· No actual balloons take part – it is environmentally friendly and there is no pollution
· The race will start from the virtual air at Harrods in London on the 1st of Dec. The balloons will all be set off at the same time.
· Their course will be affected by the air currents, winds etc that will actually happen over the next 7 days. The actual weather data is used. You can follow the progress of your own balloon on line over the course of the race.
· The winner will be the balloon that has travelled the furthest at the end of the 7 days of the race.
· Great prizes – Overall winner £500; 2nd an I-Pad; 3rd 10 lucky winners get £10 each.
· In addition Hatfield Rotary Club will award a prize for the balloon that is racing for Hatfield Rotary Club and goes the furthest
For more information:
http://bit.ly/hatfieldrotaryballoon
iCause.com promotes public events for free and helps event organizers connect with nonprofits to attract more participants like you.
Additionally, the iCause Global Foundation enables good people to fund great causes around the world. Together, our impacts are limitless!