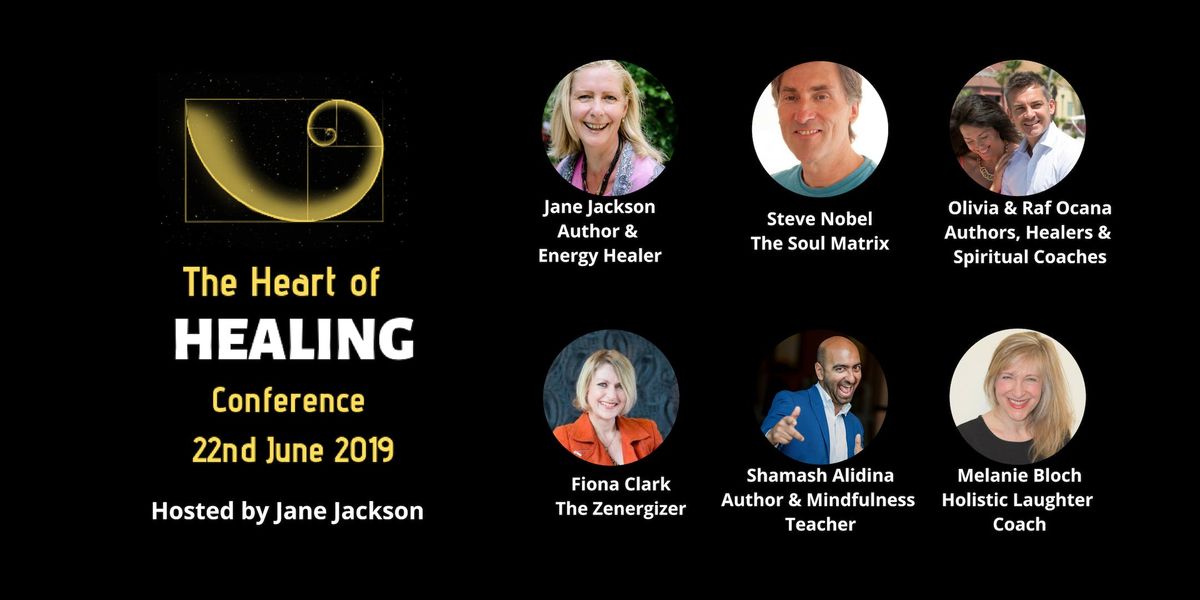 LIFT, 45 White Lion Street, London, United Kingdom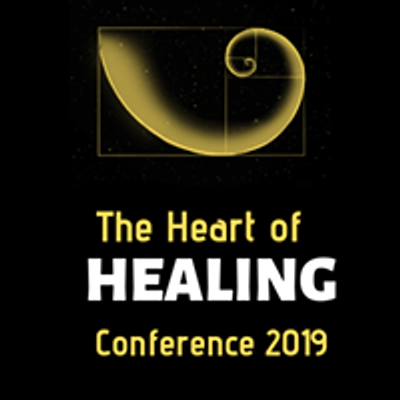 The Heart of Healing Conference
Spread the word
Jane Jackson is proud to present the first ever Heart of Healing Conference.
This conference is bringing together holistic healers, alternative therapists and spiritual teachers all under one roof, in a small and intimate venue (only 100 seats available, so you'll need to be quick with purchasing your tickets!).
It's time to come out of the spiritual closet and wake up to the reality that we need to heal all parts of ourselves. Our mind, our bodies and our spirit are all interconnected and all one.
We have an amazing line up of speakers for you, who will all be exploring this interconnectedness from the perspective of their individual field.
This conference will appeal to you, whether you are already a fan of alternative treatments; open to exploring different holistic healing modalities; curious about spirituality, or maybe you want further inspiration and support to take you to the next level of your journey.
All talks will be recorded and available for you to pre-order prior to the event. And as an added bonus I will be adding some pre-recorded (never been seen) interviews with even more inspirational people sharing their own incredible stories of healing.
So, even if you aren't able to make the conference in person you will still have access to the incredible talks and some wonderful bonuses too!
To keep up to date with the conference and the bonuses visit the community Facebook Page
https://www.facebook.com/theheartofhealingconference 
/>

OUR SPEAKERS

JANE JACKSON 


Jane Jackson, Author of Monsters Under My Bed: Recovering from Childhood Trauma, is passionate about sharing her knowledge and techniques as an intuitive energy healer, to help others establish a healthier relationships with all parts of themselves. And that includes the Monsters!

TALK DETAILS

Learning to Love Your Inner Monsters – When parts of our SELF becomes fragmented by childhood trauma or by pain and suffering, how can we begin the process of healing? How can we integrate those fragments that have become the Monsters Under Our Bed, without overwhelming ourselves with more pain? How can embracing the darker side of your emotions help you find the heart of happiness and healing? In this talk Jane will be introducing the 3 keys to healing and exploring how engaging with our inner monsters can help to set you free from both physical and emotional pain. Jane has a way of communicating to her audience that is both engaging and fun, proving that healing trauma doesn't have to be traumatic.

Discover more about Jane at


https://www.facebook.com/JaneJacksonFreeYourEmotions
/>
https://www.youtube.com/channel/UC3MW09MwYAyo5Zvm18k_LjQ

 

OUR KEYNOTE SPEAKER - STEVE NOBEL - THE SOUL MATRIX


Steve Ahnael Nobel is the author of 5 non-fiction books, the most recent is a free Ebook entitled 'Starseeds'. Previous to working with The Soul Matrix he was a director of a not for profit spiritual organisation called Alternatives (based in St. James's Church, Piccadilly, London W1) for 13 years, leaving on the Winter Solstice of 2012. Subsequently after leaving he began his own healing and awakening work. He created a healing system called Soul Matrix Healing. He also began creating free resources including meditations and transmission to help Starseeds which are freely available on his website and YouTube channel. These meditations and transmissions are played all over the world and so far, the platform has over 45K subscribers. He regularly runs events in London and retreats in the UK and Europe.

TALK DETAILS

Starseeds and the Emerging Age of Light - We are living in extraordinary times. On the one hand there is great volatility around us and on the other there is great possibility especially in terms of spiritual awakening and shifting our consciousness. Starseeds are not native to this dimension of the earth. They are coming in ever increasing numbers to help bring about a global shift. Starseeds are not much understood by those who have been stuck in the reincarnational cycle for some time. Starseeds are sensitive to all lower energies, nature and silence are usually very healing, they are drawn to spirituality rather than religion, they are drawn to futuristic thinking rather than dwelling on what has been and they instinctively know they are here to do something important. Starseeds are here to help birth a new light. First in their consciousness and then in the collective. This talk will cover the nature of the global shift from a 3D to a 5D paradigm. It explores the nature of Starseeds and the ascension process.

Discover more about Steve at


https://www.facebook.com/The-Soul-Matrix-Steve-Nobel-173426256081
/>
https://www.youtube.com/channel/UC9pPBB3LyiB1aTeHCabcMlw/videos


https://twitter.com/The_Soul_Matrix
/>

https://www.instagram.com/stevenobel101/
/>

https://soundcloud.com/conscious-media
/>
  

MELANIE BLOCH


Holistic Laughter Coach Melanie Bloch is a Laughter Yoga Teacher, Laughter Therapist and Ambassador with a background in Spiritual Self Development and the Complementary Medicine Field of over 25 years

TALK DETAILS

Laughter Medicine - 'Life is not to be taken so seriously. Laughter heals faster than prayer, chanting or meditation. You owe it to yourself and everyone around you to find your joy and spread it around' Anita Moorjani from Dying to Be Me. Discover the Power of Laughter in this Interactive Session, Breathwork, Laughercizes Meditation, Connection, Belly Laughs and More.

Discover more about Melanie at


www.melaniebloch.co.uk
Facebook page: holistic laughter coach
Meetup page: wellbeing thru laughter london  
OLIVIA AND RAF OCANA
Olivia and Raf Ocana describe themselves as Healers and Spiritual Coaches working with Abraham and Jesus (Christ Consciousness) as well as a large team of other Nonphysical guides. They are the Co-Authors of the book '25 Messages from Heaven'. A book that was channelled through them by the collective consciousness energies of Abraham (teacher of The Law of Attraction) and Christ (Jesus Christ). These messages are for all transcending any religious or political alignment.
TALK DETAILS
Olivia and Raf will be sharing some more insights, teachings and channelled messages from their recent 'Believe" Retreat, the topic of which will be received soon, or so they are told by their guides!
Discover more about Olivia and Raf at
https://www.facebook.com/groups/AbrahamandJesusbegin
/>

www.guidedhealing.zone
www.theemotionwhisperer.com
FIONA CLARK
Fiona is The Energizer helping you to reconnect to your limitless self. As a Speaker and Co-author in Voices of Courage', she has a compassionate, down-to-earth and holistic approach to healing her clients. She helps children and adults alike to let go of the 'hustle' and reconnect to their 'inner harmony' inspiring them to be their own healers with her 'Zenergy Chest' of skills and techniques gathered over the last 25 years of being a healer.
TALK DETAILS
Reconnecting to your limitless self - Fiona will be sharing her 'Zenergy Chest' of skills and techniques so that you can be fearless, calm and happy and unleash the power within you!
Discover more about Fiona at
linkedin - Fiona Clark. Facebook - Fiona Clark and '7 Steps to Finding your Zen Zone'. Instagram- fioclark
SHAMASH ALIDINA
Shamash is Co-Founder of The Museum of Happiness, Author of several books including the global bestseller 'Mindfulness for Dummies', a Mindfulness teacher and Coach, and more recently appointed Community Leadership Fellow at Facebook.
TALK DETAILS
The Role of Community in Healing - Shamash will be talking about the role that communities have to play in the healing process. Sharing stories of the experience of The Museum of Happiness and how this has helped to change the lives of those involved!
Discover more about Shamash at
https://www.facebook.com/shamashalidina
/>

https://www.shamashalidina.com
FAQs  
What are my transportation/parking options for getting to and from the event?
Public Transport:Angel Underground Station, 5 minutes walk.Buses: 4, 19, 30, 38, 43, 56, 73, 153,205, 214, 341, 476.
Parking:Available as part of an advanced booking  
How can I contact the organizer with any questions?
Email
Jane | jane-jackson ! co ! uk
What's the refund policy?
No refunds are available, however you can transfer the ticket to someone else or pay it forward.  
Do I have to bring my printed ticket to the event?
Please can you either bring the printed ticket or the confirmation email on your phone.  
Is it ok if the name on my ticket or registration doesn't match the person who attends?
Yes