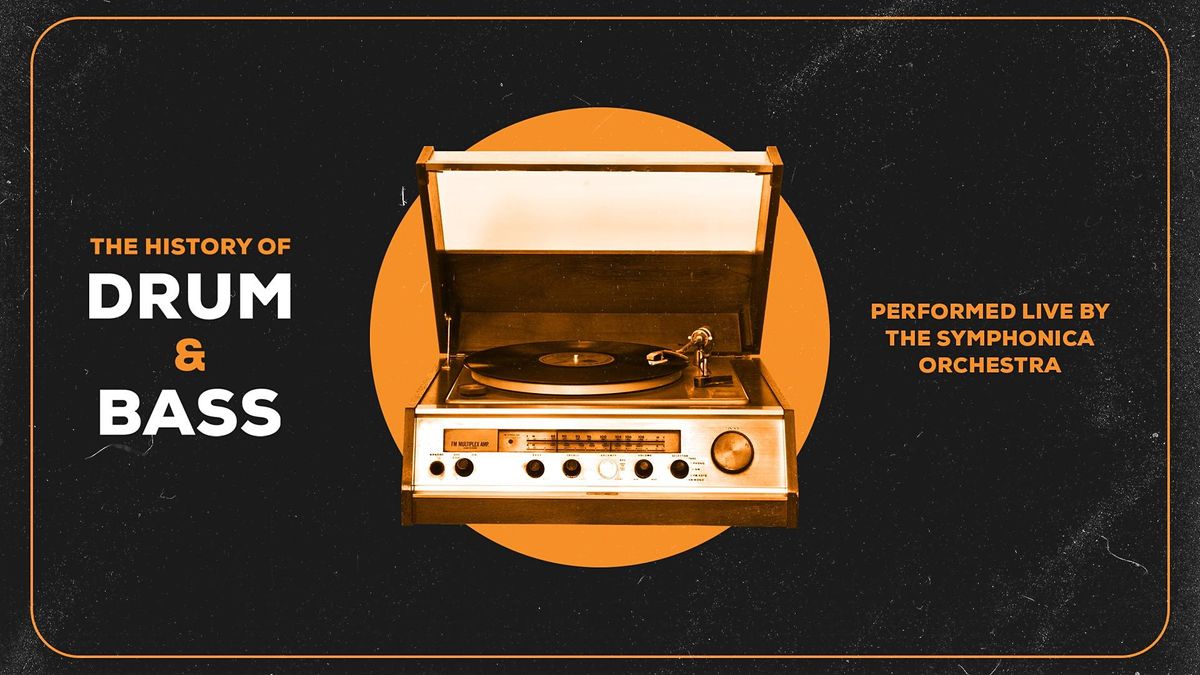 Brixton Jamm, 261 Brixton Road, London, United Kingdom
Eventbrite
Spread the word
The History of Drum & Bass with Live Orchestra
About this Event
Take a whole orchestra, combine them with a world champion DJ, and challenge them to tear through the history of drum & bass.

Following sell out solo shows & headline sets at festivals such as Glastonbury, Shambala, London Remixed & Boomtown, the critically acclaimed super-orchestra Symphonica present their brand-new show.

With their unique combination of orchestra and DJ, already renowned for their recreations of dancefloor classics, and giving them a classical twist.

As well as their own compositions, which fuse beats & bass with strings & brass, there's no group better suited to taking on selected anthems from the worlds of drum & bass and jungle and bringing the energy up to a whole new level.

Led by composer & conductor Miles Hancock, with 4 x World Champion Mr Switch filling the DJ role, supplying backing beats, basslines and scratching skills. Anthems & classics from past to present are twisted up & revamped, with the clashing of amen breaks & double bass, strings, synths and samples.

This is a rollercoaster of a show, the history of drum & bass presented in its entirety, in a brand-new live format.

Birxton Jamm London

Doors: 7pm

Performance: 8-10pm
iCause.com promotes public events for free and helps event organizers connect with nonprofits to attract more participants like you.
Additionally, the iCause Global Foundation enables good people to fund great causes around the world. Together, our impacts are limitless!