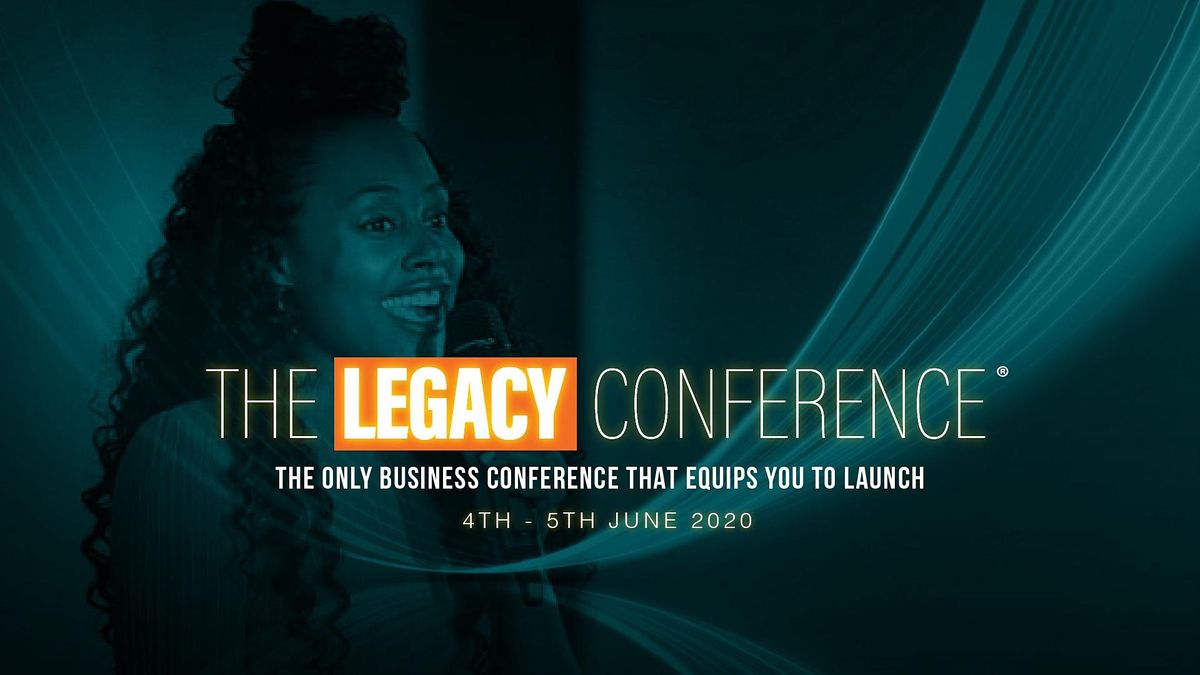 Asia House, 63 New Cavendish Street, London, United Kingdom
Eventbrite
Spread the word
Legacy is an immersive two-day experience where you'll learn how to launch a project that lights you up and leads to long-term success
About this Event
Have you ever had a moment where you sat in a management meeting, or spoke to a customer or even just had a conversation with a friend or colleague and at the end of the encounter you had a great idea that literally had your heart racing with excitement and possibilities?
Have you ever sat on said idea and done nothing with it for weeks, months or even years but it pops back into your mind every now and again? Or worst still you've watched the opportunity pass you by because someone else took action on it and you didn't?
I've seen this happen way too often, the thing about opportunities is that they won't wait for you to catch up, they'll simply pass you by.
So if you have an idea that lights you up and has the potential to lead to long-term financial success it's time to launch it.
It's time to launch
Did you know that 70% of projects fail? There are many reasons for this, but my 14 years experience has shown me that this is largely the result of 6 key factors:
There is no clear launch processThere is no clear purpose The launch team is wrong The product isn't commercially viableThe promotional activity isn't sufficient There is limited focus on long-term profit
If you're ready to launch I want you to avoid these pitfalls and be in the 30% that succeed!
6 reasons to attend
Using my 6P Launch Strategy Framework™ a proven process for launching successfully, at Legacy you'll:
Ensure that you have clear goals and objectives for your launch Identify the skills you need to facilitate your launch Ensure that your idea is commercially viable before launching itHave an effective go-to-market plan and evergreen marketing strategy in placeHave a clear and well defined process in place so that your launch runs smoothlyHave a plan for long-term profit generation so that your project doesn't begin and end with the launch
A proven framework for launch Success
Day 1: You'll hear from inspirational speakers who are experts in their field. They'll be providing invaluable advice related to key areas of the Launch Strategy Framework. The speaker line-up includes two TEDx speakers, Business Psychologist and Senior Executive Coach, Media Company owner and award-winning architect of a national landmark.
Day 2: You'll learn the exact steps that you need to launch your project. Benefit from a full day of masterminding where you'll create your very own launch strategy blueprint and benefit from the collective brain power of like-minded professionals. Brainstorm, refine your ideas and strategize in an environment that sharpens your business and personal skills.
All this in a beautiful Grade II* listed venue in the heart of Central London.
Only 40 spaces available book now to avoid dissappointment
iCause.com promotes public events for free and helps event organizers connect with nonprofits to attract more participants like you.
Additionally, the iCause Global Foundation enables good people to fund great causes around the world. Together, our impacts are limitless!