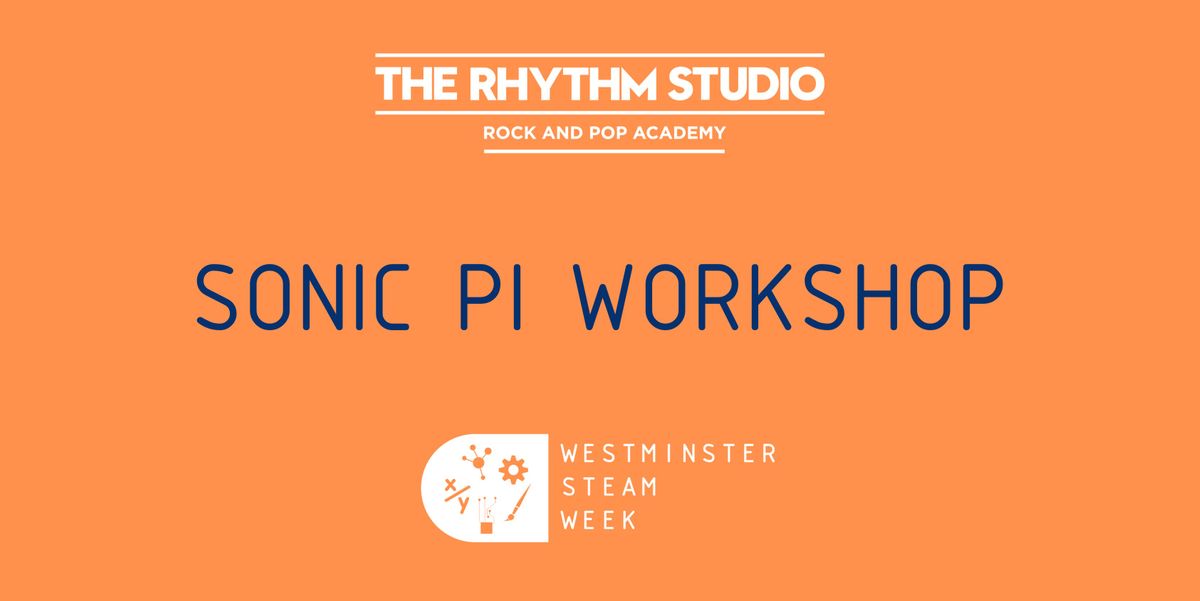 The Rhythm Studio, Kensington and Chelsea College, London, United Kingdom
Eventbrite
Spread the word
The Rhythm Studio's Sonic Pi 101 course is for young producers who want to learn to create their own music and code at the same time.   You don't need prior experience, our Sonic Pi 101 camp will teach you to code creatively while composing and performing music. You will learn how to create melodies in Sonic Pi, trigger and loop samples, and experiment with textures, sound manipulation and effects.
Open to 14-18 year olds who live, work or study in Westminster. By booking tickets you are confirming that you will arrive together as a school to this event.
Supported by:
Westminster Council delivers Westminster STEAM Week each year as part of British Science Week. Working with the business community we support young people to raise aspiration, develop an appetite for success, broaden their horizons and explore the world of Science, Technology, Engineering, Arts and Mathematics.
We are running a series of events throughout the week (11th – 15th March) that will inspire and engage young people in STEAM. 
All events are free of charge.