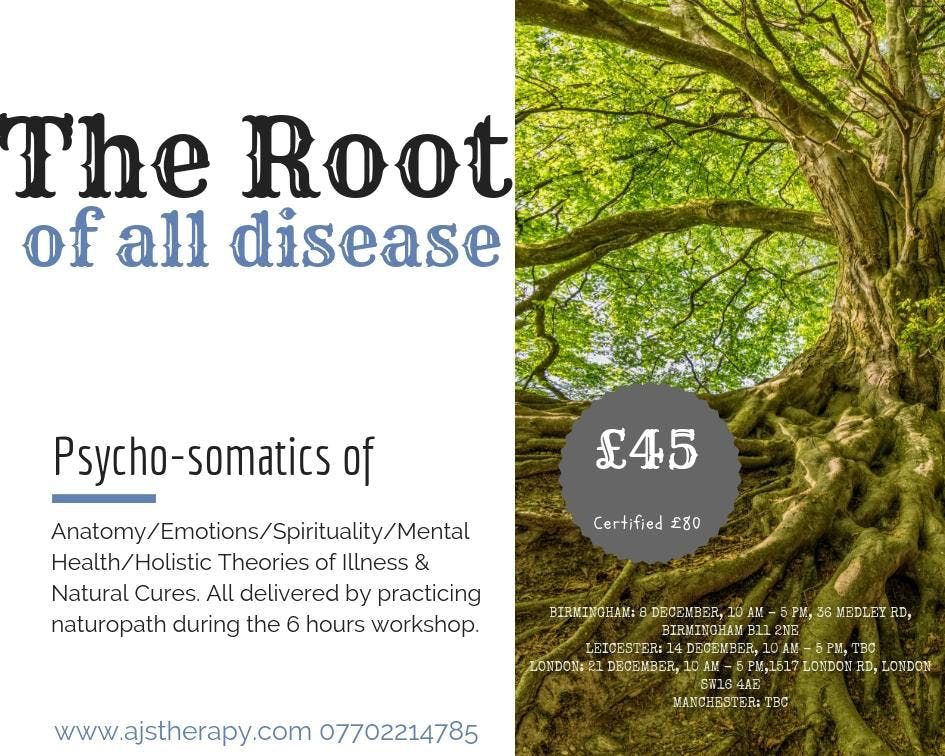 Al Noor Mosque, 1517 London Rd,, London, United Kingdom
Eventbrite
Spread the word
The Root of All Diseases will enfold for you the secrets of body language and innate ability to cure. Chapter by chapter you will be guided towards organic understanding of your own medical history. You will no longer classify disease as an alarming experience, but rather natural tendency of expression.
Naturopathic Law of Cures
Emotional Stagnation on cellular levels
Energetics of human anatomy
Heritage of spiritual DNA
Acute and Chronic conditions
Natural remedies found in Herbology, Homeopathy, Aromatherapy and Diet.
By the principle of this workshop you should graduate with license and be able to treat your self and family alike.
This course is designed for anybody interested in healthy life style, however no previous knowledge on detox, nutrition or herbal medicine is necessary. The workshop policy excudes recorging. Course material and references to above will be provided upon payment for each participant. Remember to bring pen and paper with you! Some organ support herbs, detox and hydration drinks will be included.:) Places are limited so please pre-book by confirming with sis Ayishah 07702214785.Save on admin fees and book on
www.ajstherapy.com