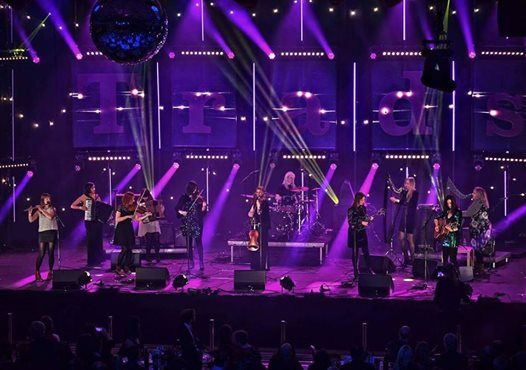 Kings Place, 90 York Way, N1 9AG London, United Kingdom, London, United Kingdom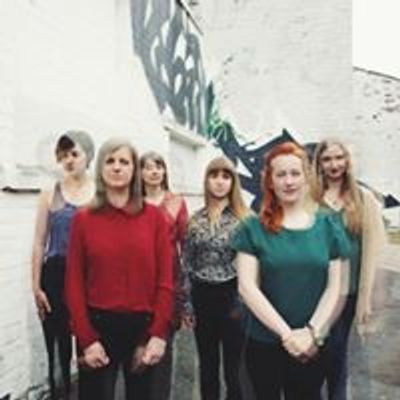 The Shee
Spread the word
The Shee bring electro-harp, accordion, fiddles, flute, mandolin and three powerful voices together with a range of individual musical influences to produce an adventurous brew of Folk, Gaelic and American music.
______________________________________________________
Previous nominees of Best Live Act at the MG Alba Scots Trad Awards, the band include among their ranks the BBC Radio Folk Award Musician of the Year 2017, Rachel Newton. They have recorded four albums to date, each received to great acclaim.
The Scots Trad Awards invited The Shee to expand their line up and open the 2017 ceremony as The Shee Big Band. The big band features musicians who have performed with the band over the years and results in a mighty sound including three fiddles, two electroharps, two accordions, guitar, mandolin, flute and drums and a powerful vocal section.
______________________________________________________
'The Shee have already made a considerable mark on the folk landscape, but this excellent album takes them to another level.' ★★★★★ fRoots magazine
'Continuum is a stunning piece of work on every level, finely expressing a mix of musical mood and character to create something individual and distinctive.' Folkwords
'A sophisticated, unexpectedly emotional set.' ★★★★ Guardian
______________________________________________________
Hannah James is a veteran of the folk festival and club circuit. With Kerfuffle she released five albums and was a finalist in the BBC Young Folk Awards.
After nine years of touring, Kerfuffle split, but Hannah continues to perform with fiddle player, Sam Sweeney, as a duo and released the acclaimed album Catches and Glees.
As a champion clog dancer, she has been a mainstay of The Demon Barber Roadshow and heavily involved with the development of their new theatre show Time Gentlemen Please! In between all this she still finds time to play in the accordion trio Hell Said the Duchess, with Beckie Price and Karen Tweed, and has also featured on albums by Bella Hardy, Fay Hield and Spiers and Boden.
Alongside Rowan Rheingans and Hazel Askew she is part of the folk vocal trio Lady Maisery.
______________________________________________________
'A true original…you need to see James live to fully appreciate her percussive dance skills.' The Guardian
______________________________________________________
Co-curated with award-winning traditional harpist and singer Rachel Newton, Trad. Reclaimed is a series of concerts featuring women musicians and singers in the contemporary folk scene and celebrating iconic figures in its development. Showcasing pioneering forces in the tradition, some of the country's finest instrumentalist talent and powerful purveyors of song, the weekend aims to redress a gender imbalance often found in the wider music scene. Celebrating the light and shade, energy and dynamism, grit and nuance of some of the finest trad. players, as well as the sheer diversity of skills and inspiration.
https://www.kingsplace.co.uk/whats-on/trad-reclaimed-women-in-folk
/