Comptoir Libanais, 77a Gloucester Road, London, United Kingdom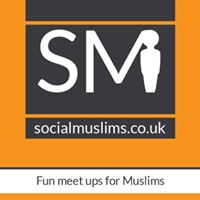 SocialMuslims - Networking Events For Professionals
Spread the word
The SUPER FUN Science Museum Scavenger Hunt!
We are back with our highly successful Museum Scavenger Hunt.
Race against time on our extremely fun and challenging scavenger at the Science Museum.
DATE: SUNDAY JAN 13TH @ 1:30PMMEETING POINT: COMPTOIR LIBANAIS, 77a Gloucester Road, Kensington, London, SW7 4SSVENUE: The Science Museum, Kensington, SW7 2DD
RESERVE YOUR SPOT NOW BY BOOKING BELOW.
This is a museum adventure like no other. You are guaranteed an exciting time with lots of networking opportunities and the chance to learn lots too.
Combining fun, challenges and team work, this is truly a unique scavenger hunt you will not want to miss!
Aim of the Game
You will work in teams of 6-8 (even split of females/males)
You will have 90 minutes to complete a set of exciting and stimulating tasks by venturing through the different realms of the museum
Its all to play for as the team who accomplishes the most tasks and gets the most amount of points in the allotted time will win some exciting prizes!
Can do's
Players can communicate with their team members
Teams can be split to achieve tasks faster
Things not to do
Players cannot communicate with opposing teams during the hunt
Players cannot ask staff working at the museum for any help/guidance
Players discovered to be playing unfairly will be eliminated from their team
The Agenda
1.30pm – registration and ice breakers/ networking
2pm – 4pm – introduction of game/ rules explained/ scavenger hunt team game
4pm - 6pm – late lunch/ winners announced/ prizes/ networking
After the scavenger hunt game we will all make our way to a privately reserved area at the delicious 'Comptoir Libanais' (location is nearby) to see which team is victorious, and have a chance to relax and unwind together over some lunch.