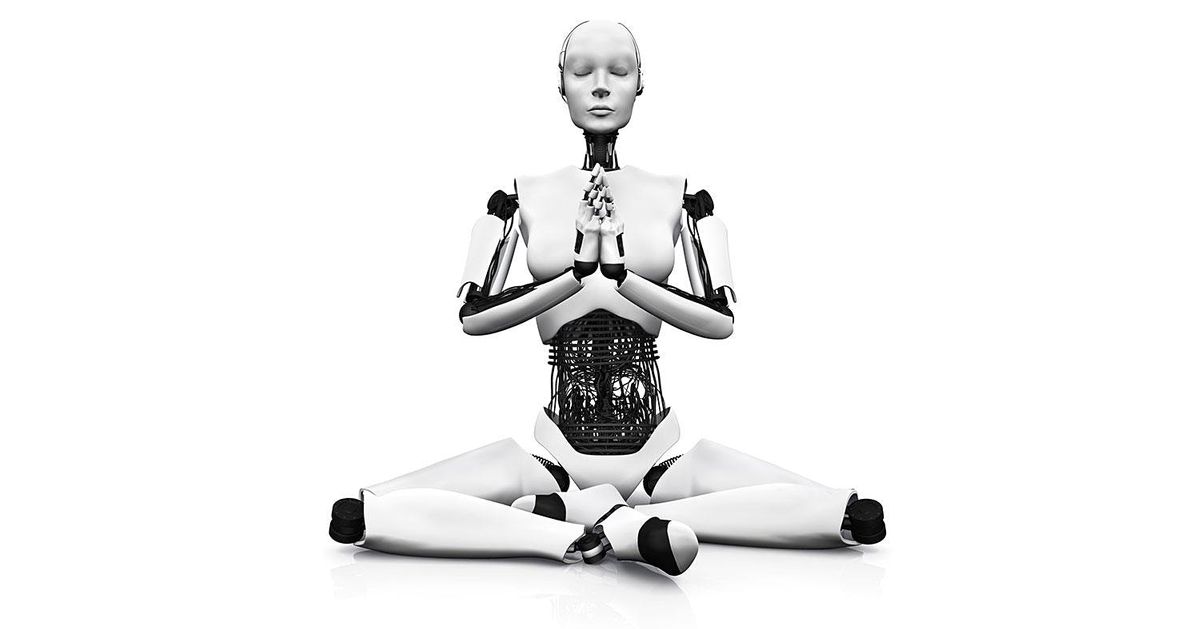 The Symposium, 21-24 Millbank, London, United Kingdom
The Symposium
Spread the word
Spirituality & Technology: Do you feel connected?
About this Event
How we connect with each other has changed significantly since the advent of the personal computer. But what about how we connect spiritually? The Symposium is an opportunity to explore the underlying themes from diverse perspectives.
More information about the topic to follow.
Who are we?
The Symposium is a think-tank for emerging tech and philosophy. We bring to life an ancient Greek ritual to explore technological advancement and its consequences for the human state. Our roundtables engage senior leaders, specialists and professionals in order to challenge conventional thought and make a positive impact. Our community comprises of professionals from big tech (FAANG), government bodies and innovative startups.
We hold 2 different types of events (a) industry #leaders and (b) general #reflections for individuals to debate and ideate.
This is a #reflections Symposium for technologists and humanists to reflect on what it means to exist in today's technologically advanced world. Our goal is to amplify positive values and promote sustainable growth as a species. This begins with conversation.
The Symposium format:
Advancement (What can we expect?)Disruption (Growth and decline in markets, industries or sectors/who are the disruptors, and who is being disrupted?)Ethics and Philosophy (Who will benefit? Is it sustainable? Why?)
Why is there a cost?
Each participant at The Symposium pays an equal amount for their seat. Wine and canapés are included. You will have access to high-quality personal content.
Participants / Speakers
There are no keynote speakers at The Symposium. We promote a non-hierarchical forum for participants to engage. To contribute on a particular topic, get in touch with the team at contact | thesymposium ! tech
Sponsorship & Partnership
The Symposium is an independent organisation. We seek to partner with companies that share our values and wish to make an impact. For more information, please email partners | thesymposium ! tech
Have more questions?
Contact The Symposium at contact | thesymposium ! tech
Can't make it?
Stay informed by hitting Follow and subscribing to our Updates Newsletter
#Leaders Symposiums to follow:
Space Exploration & Satellites: How are we advancing mankind's economic and scientific landscape? (05/02/20)Quantum Computing & Encryption: How does the advancement of processing power unleash human evolution? (06/05/20)Energy & Climate Change: Without new technologies, is sustainability a myth? (24/06/20)BioTech & Genetic Engineering: Who calls the shots? (09/09/20)Gaming & XR: What are the economics of immersion? (28/10/20)3D Printing & Additive Manufacturing: How will we construct the future? (25/11/20)
#Reflections Symposiums to follow:
Relationships & Sexuality: Your identity in the virtual age (26/02/20)Art & AI: If expression makes you human, what does that mean for machines? (01/04/20)Disinformation & Populism: What is the meaning of democracy in the virtual age? (27/05/20)Addiction & Gamification: Are you not engaged? (15/07/20)Spirituality & Technology: Do you feel connected? (05/08/20)Technology & Ageing: How is the workplace adapting to an older you? (30/09/20)YLaaS (Your-Life-as-a-Service): Has technology founded the age of impermanence? (11/11/20)Parenting & Technology: Who is raising the next generation? (13/01/21)
Previous #Leader events:
Blockchain & Cryptos: How is our relationship with currency changing?Artificial Intelligence: What is the purpose of AI?MedTech & Digital Health: What is the challenge of living longer?Big Data & Virtual Identities: Is GDPR an opportunity?Virtual, Augmented & Mixed Reality: Are we entering a new dimension?Smart Cities & Sustainability: At what point does a city become "smart"?Transportation, MaaS & Autonomous Systems: Is the journey part of the destination?IoT & Connectivity: Is 5G the question or the answer?FinTech & Financial Services: How is the concept of a bank changing?
iCause.com promotes public events for free and helps event organizers connect with nonprofits to attract more participants like you.
Additionally, the iCause Global Foundation enables good people to fund great causes around the world. Together, our impacts are limitless!