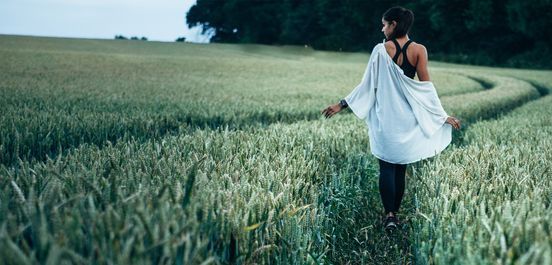 Gem Strathmore Hotel, 41 Queen'S Gate Gardens, SW7 5NB London, UK, London, United Kingdom
Bourgeon
Spread the word
Anything is possible, if you believe it!
We are expressing our most divine desire to manifest on the physical plane. If you can see it in the mind, you can hold it in your hand. This ThetaHealing® Course is the perfect way to Access and Manifest the wonderful information being taught by popular books and videos like The Secret, Law of Attraction and the teachings of Abraham-Hicks. During this two day course you will receive hundreds of amazing downloads specifically designed to infuse your life with abundance. You will learn more about divine timing. You'll come to understand that limits around abundance are seldom to do with finances.
In this 2 day course you will discover how to supercharge your manifestations through ThetaHealing®, by combining all the tools and techniques you have learnt in our courses so far. You are now prepared to effortlessly clear the blocks to your success in all areas of your life. Allowing the law of attraction to work for you with ease and grace. Design your life by instantly clearing your fears, resentments, doubts and self-imposed limits to your abundance.
Why you should attend this course:
> Clear blocks to attracting more clients to build your business faster and easier.
> If your stuck or feeling trapped in a job you don't like, and can't see a way out. This course may help you discover the perfect solution.
> If your living from paycheck to paycheck. Discover why you are in the habit of spending everything you earn, over spending or unable to save.
> Wishing for greater health and well-being, but somehow illness is keeping you safe.
> If you feel you are a slave to money and you'd rather have money work for you.
> If you have a great idea, but can't get your project or business off the ground. You can clear blocks to asking for help, delegating or attracting funding.
> If you've tried to use the 'Law of Attraction' to attract money, love or a job without visible results, You'll discover the missing ingredient.
How effective is Theta Healing over other techniques?
Just talking about your goals is 30-40% effective.
Visualising your goals is only 50% effective.
Manifesting in the Theta state 80-90% effective!
IN THIS COURSE YOU'LL DISCOVER AND LEARN:
Manifesting downloads, empowering beliefs and feelings for abundance in all areas of your life
How to successfully manifesting in a theta state
Discover how blocks on abundance are seldom about money
Abundance List of Manifesting Abundance Downloads
Releasing 100's of resentments, regrets and rejections from your life
Decluttering your home and your mind
Discover how your home and office is influencing your abundance, and how to activate it for your highest and best good.
Discover how to work with the other laws of universe that influence your abundance; The Law of Cause and Effect, Vacuum Law of Prosperity, Law of Magnetism, Law of Gestation and many more…
Exercises to remove your blocks
You will learn more about divine timing and how to change your possible future.
Exercise: I am stuck exercise.
Exercise: How to create your future from the Seventh Plane
Exercise: Bless your money
You'll analyze the Life Wheel, and visually see the imbalance in your life, and where you need to focus your efforts and healing for maximum results.
You'll learn Vianna Stibal's personal secret manifesting meditation that she uses in her life.
LANGUAGE: The seminar will be taught in English.
Prerequisite: ThetaHealing® Basic & Advanced and Dig Deeper Courses
REGISTRATION FEE: £95 deposit is required (non-refundable & non-transferrable)
COURSE FEE: £407
The price includes:
- Manifesting ThetaHealing Practitioner Manual, Manifesting CD by Vianna Stibal
- Official Manifesting Abundance Practitioner Certificate from ThetaHealing Institute of Knowledge, USA.
- 2 tea breaks daily. (Breakfast and Lunch is NOT included)
CALL + 44 (0)333 335 0601
EMAIL:
bookings | bourgeon ! co ! uk
Enrol Online
https://www.bourgeon.co.uk/manifesting-and-abundance
/
Love and Blessings
Anna Kitney
Director, Master Theta Healing® Instructor and Cert Science
iCause.com promotes public events for free and helps event organizers connect with nonprofits to attract more participants like you.
Additionally, the iCause Global Foundation enables good people to fund great causes around the world. Together, our impacts are limitless!