Onespace Community Centre, Kidbooke park road SE39YY, London, United Kingdom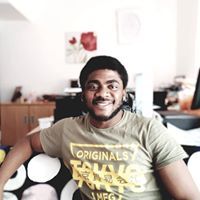 Gideon Sharps Uzoagwa
Spread the word
RCF is a multifaceted non-denominational community fellowship of Gods children on the earth founded on Gods word from "1 Peter 2:9" and Proverbs 27:17. it is focused on
being that platform for quickening, supporting, encouraging and connecting believers
RCF embraces a concept of interactivity and inclusion where everyone can talk, share,
ask, teach, contribute and initiate; these engenders growth, clarity and sustainable
development in our walk with God.
RCF hosts periodic interactive bible study/ prayer meetups, love campaigns, love feast,
love walk, music events, short breaks/camping and other youthful vibes aimed
at sharpening each other and stirring up the spirit of unity amongst us
as we advance the kingdom of God on the earth.
We believe God to make us a movement of light that will illuminate our communities with healings through the Gospel of Jesus Christ.