The Wellbeing Centre, Anson Road, Willesden Green, London, London, United Kingdom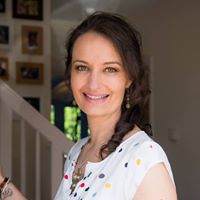 Dr. Lara Zib - live healthy happy & free
Spread the word
Feeling tired, shattered and emotionally drained?
Frustrated with your low energy, lethargy and fatigue?
Desperate to shift those last few kilos?We know, because we've been there…but it doesn't have to be this way. 
No more dreading the 'BRRRing' of the alarm clock - wishing you could have a few more hours sleep.
Join health & wellness experts, Lara & Annabel, for this Masterclass to get your spark back! We will share secrets we learnt to help you feel ​​​​​​​refreshed and energised in just 30 Days (and even lose some weight in the process).
• No more lethargy, exhaustion, or feeling like you are walking through mud
• Discover how to get your spark and that spring in your step back
• Reclaim your natural energy, feel refreshed, and face everyday with enthusiasm
• Skyrocket your energy levels so you can wake up feeling refreshed and energised every day​​​​​​​!
PLUS there will be healthy snacks, detox tea, AND a goody bag for each attendee.
Book your spot now as places will go FAST.
We can't wait to see you there!
Lara & Annabel **
Your Hosts...
About Dr. Lara Zibarras
Dr. Lara Zibarras has a PhD in psychology, trained as a wellness coach and specialises in behaviour change.
As a professional mentor, nutrition and wellness coach, she's worked with 100's of people to change their health habits.  She's on a mission to guide your personal wellness journey, so you can face life with a spring in your step and a smile on your face. 
Lara lives with her family in NW London and spends her spare time practicing yoga and pilates, reading personal development books and gardening. 
About Annabel Zicker
Annabel moved to London from her home country Malta in her early 20s where she had a successful career in the corporate world spanning over 20 years.
Everything was seemingly going great until one day everything stopped. In early 2017 she was suffering from severe anxiety and was diagnosed with exhaustion and burnout. She hit rock bottom and thought she would never be the same again.
As she embarked on the long road to recovery she realised that everything had to change. She learnt the necessary tools to look after herself from the inside out and re-focus her mindset, lifestyle & nutritional habits. She also started training as a wellbeing coach.
She is now on a mission to share what she has learnt and help others find balance and live life on their terms.
Annabel lives with her family in NW London and spends her spare time illustrating, gardening and practicing yoga.