Lloyds Bank, 33 Old Broad Street, London, United Kingdom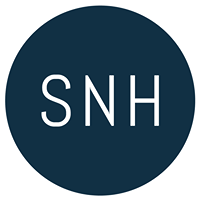 Smarter Not Harder
Spread the word
Smarter Not Harder are leadership & management experts and since 2003 they have been training people who work for large businesses like Sky, Sage, KPMG and many successful small businesses too. The notion of "giving first" has always been at the heart of what they do, which is why they've decided to use their years of training experience to help those working within the charity sector. Some of the charities they have worked with so far are Brainstrust, Restless Development, Thames Valley Air Ambulance, Street League and many more.  
They are offering leaders and managers who work within UK charities free training to help them develop their skills and knowledge. They run regular training sessions on important subjects such as coaching, setting expectations, managing performance, delegating, motivating others and time management (in a digital age).  
They provide the trainers, the facilitators, logistical support, handouts and have partnered with venues so all the attendees will need to do is make their own way to the session with a pen and paper. That's it!  
Tools used in the workshop include:
·         SIMPLE techniques to deal with email overload
·         IMPLEMENTING an e-mail strategy
·         Parkinson's Law
·         HOW TO stay focused and deal with interruptions
·         HOW TO forecast effectively & set realistic deadlines
·         EASY ways to prioritise and plan more effectively
·         HOW TO cope with the pressure of unforeseen changes to your schedule
·         BUILDING NEW HABITS to improve your time management skills daily
·         HOW TO banish worry and remain calm
·         MINIMISE meetings & travel time
·         HOW TO save time in meetings & conference calls
·         HOW TO remain motivated at the end of a demanding day and feel satisfied with you achievements  
To find out more information about SNH charities, what's involved or to sign up for their next event, please visit 
www.snh.training/charities
/  or contact
info | snh ! training
iCause.com promotes public events for free and helps event organizers connect with nonprofits to attract more participants like you.
Additionally, the iCause Global Foundation enables good people to fund great causes around the world. Together, our impacts are limitless!