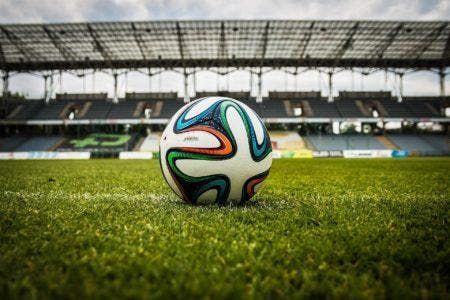 Birkbeck, University of London, Lecture Theatre B36 (Main Building), London, United Kingdom
School of Business, Economics and Informatics
Spread the word
A seminar as part of the Birkbeck Sport Business Centre Public Seminar Series
As a Director of Saatchi & Saatchi, Alex Fynn produced a European Super League [ESL] plan for Silvio Berlusconi (the then owner of AC Milan) in 1988. This plan, together with Glasgow Rangers' proposals for a group system, formed part of the background discussions that eventually led UEFA to launch the UEFA Champions League in 1992.
Against the background of media reports that some of Europe's major football clubs were again considering plans for a breakaway European Super League in 2016, in this presentation, Alex re-visits the ESL concept thirty years on. Critically, he examines whether the league-structured ESL he proposed, as opposed to the hybrid group stage/knockout structure that was eventually adopted, might offer a more attractive competition format for Europe's premier football competition, delivering the title of champion to truly the best team in Europe that only a traditional home & away structure can truly deliver.
About Alex Fynn
Alex Fynn is a well-known consultant to the sports' industry who has also written extensively on the subject of the football business. His clients have included Arsenal, Celtic, Manchester United and Tottenham Hotspur football teams, as well as the Football League and the Football Association. Through his work he has been influential in the formation of both the English Premier League and the UEFA European Champions League. Previously Alex was a director of the well-known advertising agency Saatchi & Saatchi, latterly as vice-chairman. He was responsible for a number of major clients including Procter & Gamble. Throughout his career Alex has acted as an advisor on the negotiation of the sale of TV broadcasting rights for a number of clubs and federations including the FA, the Football League, the RFU and the British Athletics Federation.
Reading
Bennetts, J. (17th September 2018). How the Champions League ate the world – the story behind European football's behemoth. The Daily Telegraph. 
Der Spiegel (2nd November 2018). Documents Show Secret Plans for Elite League of Top Clubs. Der Spiegel.
Contact Details
Follow Alex Fynn on Twitter: @AlexFynn1
For further details on this seminar series, contact:
Sean HamilDepartment of ManagementBirkbeck CollegeMalet StreetLondonWC1E 7HX
Tel: 020 7631 6763
Email: 
s ! hamil | bbk ! ac ! uk
Twitter: @Birkbecksport