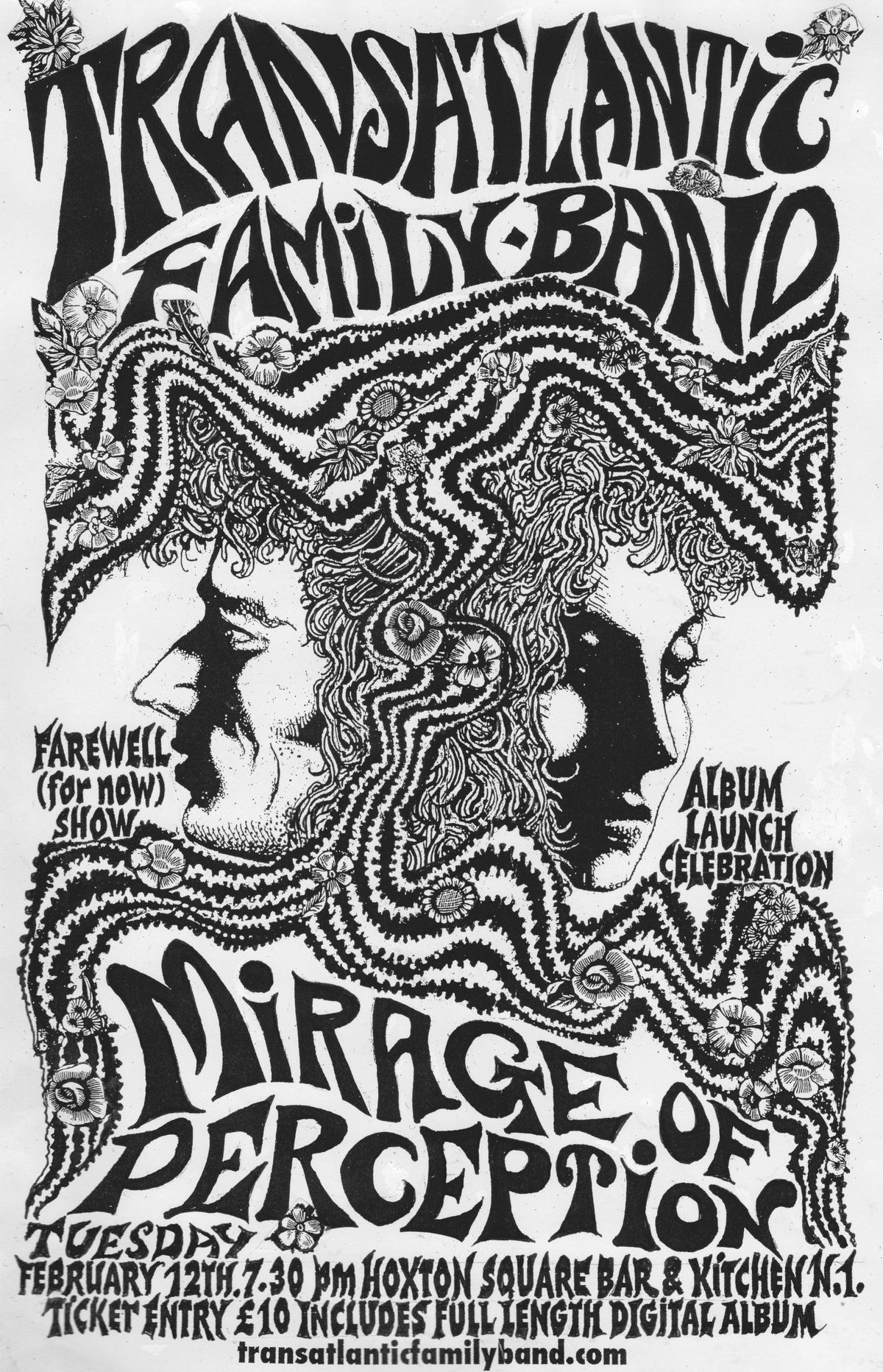 Hoxton Square Bar & Kitchen, 2-4 Hoxton Square, London, United Kingdom
Eventbrite
Spread the word
TRANSATLANTIC FAMILY BAND ALBUM RELEASE SHOW
All tickets include a digital download of our album MIRAGE OF PERCEPTION (download link will be sent within 48 hours of the show- you will need to type your e-mail into an iPad on the night to get your unique download code)
Limited run of early bird tickets available for just £8.
This is also a farewell (for now) show as the band will be going on an extended hiatus following this, to include recording of the next release. Buy tickets now to avoid disappointment.
"Formed in Brooklyn, New York, and now based in London, Transatlantic Family Band take influence from psychedelia, captured space sounds, the music of India, the East and rock n roll. Lyrics explore what we know about life, and what we don't. Expect relentless rhythms, eastern drones, waves of celestial bass, blankets of swirling guitars and luscious melodies to cut the haze."