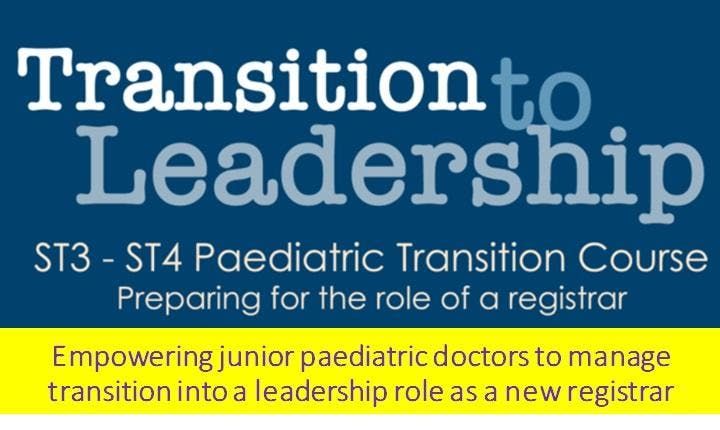 Central London venue TBC, London, United Kingdom
Eventbrite
Spread the word
The highly popular, free Transition to Leadership course is back this summer! The course is organised by the London School of Paediatrics. It runs over 3 days and is designed to prepare paediatric ST3s for the transition to becoming a registrar. Topics covered include:
– Life as a new SpR
– Leading at night
– Updates on child protection and consent
– Understanding emergency referral and retrieval pathways
– End of life care
– Negotiation and conflict resolution
– Decision-making
– Putting leadership into practice
This year the course is taking place on:
Days 1&2 on a choice of 29-30 April OR 13-14 June 2019
Day 3 in Autumn 2019, date TBC
The course is FREE to attend but a £50 deposit is required to book your place. This will be refunded after attendance at day 2.
Quotes from previous attendees include
"This course has gone a long was to allaying my fears for making the jump up from ST3 to ST4"
"I now have a better idea of things to do to prepare before starting ST4 – this course has highlighted areas I want to focus on beforehand"
"It was helpful to have gone through personal and specific examples, to have tips, tools and strategies to cope with challenges"
"There was really good advice on child protection, consent and end of life scenarios, as well as how to prepare for clinics, and managing patients who need follow up"
"The tips I picked up on T2L have been really useful in helping me through my first few weeks as a registrar, especially the little things like which jobs I should delegate to my SHOs and when to call the consultant at night"
Any questions, please contact
T2L | doctors ! org ! uk