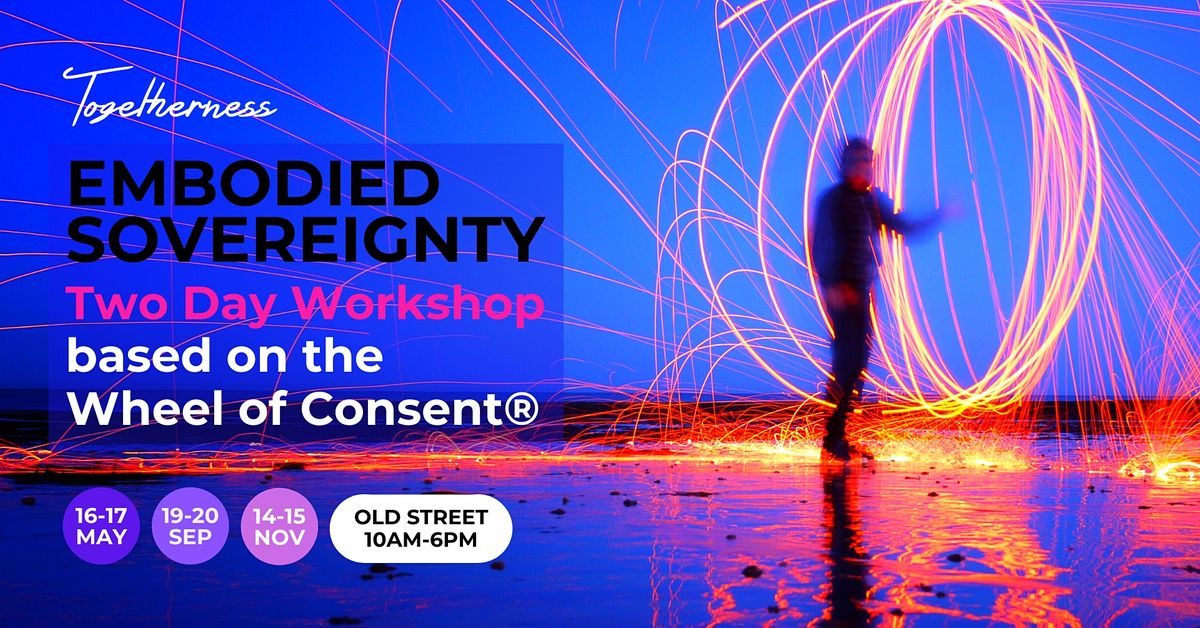 Chocolate Studios, 7 Shepherdess Place, London, United Kingdom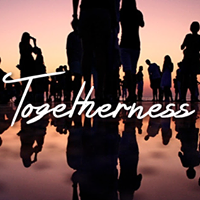 Togetherness
Spread the word
An in depth 2 day workshop on cultivating embodied sovereignty based on the Wheel of Consent ®
About this Event
Have you ever found it hard to say yes or no? Do you have a problem with being too nice? Have you ever felt pressured into doing something you didn't want to do, at home, at work, with a partner?
The ability to act in alignment with our authentic feelings and needs, regardless of external pressures, is called Sovereignty. It enables us to set healthy boundaries, act with integrity and get our needs met.
On this in depth 2 day workshop we combine theory with practice to experience a rich embodied sense of what it's like to live and act from our personal sovereignty.
On this workshop we will
Wake up our ability to feel and follow pleasureExplore what we actually want and needLearn to ask for what we want with integrity and trust our choicesPractice embodied exercises to develop our inner sovereignty compassLearn the 4 dynamics of the Wheel of Consent ®Learn to say yes, to say no and to negotiateExplore giving and receiving and take them apartUnderstand who is doing and who its for because they are different
You will leave with
Skills of empowerment and communication – noticing, valuing, and trusting desires, having the courage to ask for what you want, and feeling safe enough to receiveAn embodied experience of the Wheel of Consent ® to support you in your personal sovereigntyTools to create clear agreements so you can experience satisfying connection to self and others
Please note this is a 2 day workshop, it runs from 10am - 6pm both days. We have 3 dates for 2020 - 15-16 May, 19-20 Sep, 14-15 Nov.
Using the Wheel of Consent as a map we will explore four ways to relate within clear agreements:
Taking for your own benefit/pleasure: you do what you want while respecting the giver's boundaries
Allowing another to take from you: they do what they want with your permission while maintaining your boundaries
Serving another for their pleasure: you do what they want within your boundaries
Accepting the gift of another's service: they do what you want while maintaining their boundaries.
What happens on the day?
We meet at Chocolate Studios in Old Street and get to know each other before diving into the workshop. Throughout the day we will use discussion, somatic exercises and theory to embody the material. We break for 90 mins at lunch and the kitchenette is available the whole time for hot drinks.
Everyone is encouraged to practice Embodied Sovereignty throughout the day, this means doing only what you want to do and nothing else.
Who is this workshop for?
Individuals - get help with getting your needs met, understanding when you are in or out of sovereignty and how to come back to it.
Couples & multiples - find the ease, confidence in relating and sensuality that is your birthright. Learn to apply the Wheel of Consent in relating.
Professionals - sharpen your professional skills around agreements, boundaries and facilitation. Learn to embody sovereignty and apply it in the workplace, in your sessions and workshops.
Business - learn to create clearer agreements with colleagues, clients, communities and the environment that are in alignment with the values of all parties.
People of all genders and sexual orientations are welcome (just like all Togetherness events).
This workshop is led by Adam Wilder
Adam is the founder of the Togetherness movement which helps people to cultivate more meaningful connection with themselves and everyone in their lives from friends to partners to family to colleagues.
Adam is a trained counsellor and passionate advocate for skills which create empathy and personal sovereignty. Last year he hosted the largest ever mass spoon with 1447 people spooning to promote platonic touch for wellness at Wilderness Festival.
Adam currently works as a counsellor, facilitator and curator of the Togetherness movement. He is undergoing certification as a trainer in the Wheel of Consent.
Past participants said
<blockquote>
"Adam has an amazing talent for putting groups of people at ease, and inviting them into fun, playful exploration with humour and kindness. A real pleasure to participate."
N Moscovici, Counsellor</blockquote><blockquote>
"This has been so useful in all areas of my life. The amount of gratitude I feel for this workshop is enormous."
C Cheung, Entrepreneur</blockquote><blockquote>
"Wow! So many aha! moments. Revolutionary work, well worth doing."
- Kevin Self, Design Thinking </blockquote><blockquote>
"Adam embodies this work demonstrates it through the way he facilitates and holds the group. I felt comfortable to learn and explore."
D Mantle, Software Engineer</blockquote>
Schedule for the days
9:30am doors open
10:00am Workshop begins
1:00pm Break for lunch
2:30pm Workshop continues
6:00pm Workshop closes
Venue
The workshop takes place at the deliciously titled Chocolate Studios, a short walk from Old Street tube station in London.
Lunch
There is a small kitchen in the venue with oven, microwave and fridge. You can bring your own lunch or pop out to one of the many restaurants in the area.
A selection of teas and snacks will be provided for the breaks.
Group size
In order to ensure quality supervision, the group is limited to 18 participants with a facilitator and 2 assistants.
Cost
Low income / NHS Staff £160 (limited numbers)
Standard £210
Pay it forward £230 (paying more enables someone to attend at a concessionary rate).
What's different from the 1 Day Workshop?
We have more time to experience each dynamic of the wheel of consent and connect it to our everyday lives. We will learn techniques not covered in the 1 day workshop to help us discover what it is we want and to cultivate our inner sovereignty compass.
Many people have taken this course several times and get new insights each time. A discount is available on this course for previous attendees of the 1 day workshop.
Where can I do more?
We run a monthly practice night on the first Wednesday of every month in London and taking part in this workshop enables you to come to the practice night. We also offer more workshops on Embodied Sovereignty which can be seen on our website here.
What is Togetherness?
At Togetherness we invite people to wake up their natural ability to form good connections with themselves and others. We do this by providing a playground for powerful experiences, running skill building workshops and building a global movement.
We offer a range of workshops, talks and experiences for individuals and organisations to connect better. Get in touch if you'd like to find out more.
I I I
FAQ
Can I come by myself?
Yes absolutely, we will lead a warm up so that you feel welcomed and connected to the rest of the group.
Can I bring a friend or partner?
Yes absolutely.
Do you gender balance?
We don't gender balance. It is always up to you to decide who you would like to work with.
I'm LGBTQI+++, is this for me?
Absolutely, everyone is welcome no matter sexuality or gender. We are working with universal themes that effect all of us in different ways.
What is WoC?
Wheel of Consent is a somatic toolkit for cultivating personal sovereignty developed by Dr Betty Martin.
Any further questions contact the organiser.
Cancellation & Refund Policy
If you are no longer able to attend you are always welcome and encouraged to sell or transfer your ticket to someone else. All cancellations and transfers must be submitted in writing to hello | togetherness ! com
Cancelling 4 weeks before the event start date, 80% of the ticket cost will be refunded.
Cancelling 2 weeks before the event start date, 50% of the ticket cost will be refunded.
Cancelling less than 2 weeks before the event start date or if you withdraw from the event after the start of the first day, no part of the ticket cost will be refunded.
iCause.com promotes public events for free and helps event organizers connect with nonprofits to attract more participants like you.
Additionally, the iCause Global Foundation enables good people to fund great causes around the world. Together, our impacts are limitless!