UBREW, 29-30 Old Jamaica Business Estate, London, United Kingdom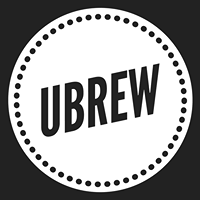 UBREW
Spread the word
Have you ever wanted to brew your own beer?
Well this day long Brew Academy throws you ruthlessly headfirst into a brew.
You'll be learning the all-grain method of brewing - the same as commercial brewers.
Before long, you'll know your worts from your grain, learnt how to mash and sparge like a pro. You may even pick up enough hop-knowledge to blag some of your mates that you know a thing or two about beers and brewing.
Who is this course aimed at?
While this hands-on experience lives up to its name, the course is still perfect for people who've never brewed a drop, or intermediate brewers interested in discovering some of the tricks of the trade we'll be dropping.
What happens on the day?
You and your friends will be put into brewteams of around four people, and given access to a top of the range brew kit to go to town on. 
We'll have the ingredients and recipe ready for you, and our staff will be on hand to take you through all the key steps to help you brew a fantastic beer - the only thing you will need to agree on is the name.
What if I don't have a group of 4 people to brew with?
No problem! We firmly believe that brewing beer is like drinking it - best done amongst friends.
If you want to come along on your own then we'll happily pair you with new friends on the day.
What do I get at the end of the course?
When the beer has fermented and been bottled, you'll be coming back in two-three weeks time to collect a case of beer which you brewed.