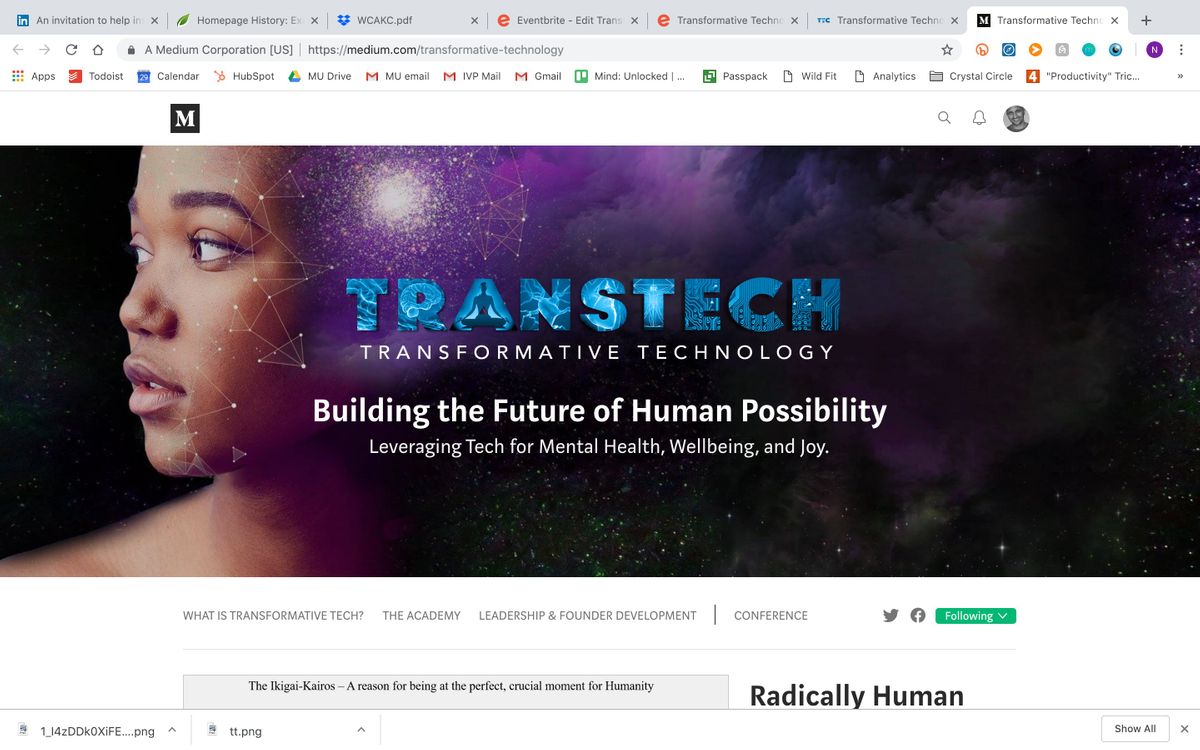 Connect Ventures, 89 Great Eastern Street, London, United Kingdom
Eventbrite
Spread the word
Are you working on or leveraging technology to raise mental health, emotional wellbeing or human flourishing?
Join us on Wednesday 23rd January for a small group conversation with two very special guests.
David Plans is the CEO of BioBeats, who are developing an A.I. & biofeedback app designed to teach people where their stress comes from and how to manage it. BioBeats has raised $5m to date and co-founder Nadeem Kassam previously sold advanced wearable watch Basis to Intel for $100m. 
Barnby Perks is the CEO of OxfordVR, who have pioneered the use of cutting-edge virtual reality to successfully treat fear of heights. Built on the ground-breaking work of Daniel Freeman, Professor of Clinical Psychology at Oxford University, the rapidly expanding company recently closed a £3.2m investment round and current projects are focused on treatment for OCD and depression.
Hosted by Connect Ventures, this is a small, interactive event where you will have the chance to ask David & Barnaby questions and meet fellow transformative technology entrepreneurs and innovators working with a number of different technologies, at various stages of the entrepreneurial journey.
Please note that most of the ticket proceeds will be donated to Mind (
www.mind.org
), the UK's mental health charity, after a small portion is taken out to cover event costs. 
Transformative Technology Lab, a Silicon Valley based non-profit, is the leading global community of entrepreneurs and innovators in this space. Through our academy we are working with over 1000 companies in 450 cities around the world. As the global community grows we are starting regular meetings around the world with London as one of the lead cities. 
--
This is a community event to help accelerate the progress of transformative technology entrepreneurs and businesses through unlocking connections, community, feedback, funding and support. It is open to all transformtive technology entrepreneurs & teams or people interested in getting into this space. It is not a place to try and sell services to startup entrepreneurs, anyone found to be doing so will be politely asked to leave.