Craftworks, 38 Hoe St, London, United Kingdom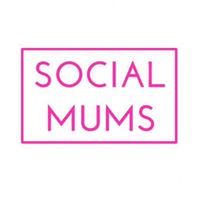 Social Mums
Spread the word
This two hour workshop is perfect for anyone with a basic knowledge of using Facebook for business, who would like to learn how to get the best from it.
What will we cover?
How to optimise your Facebook page.
Tips on creating a content strategy, so you are posting the right content, at the right times.
How to get your posts seen without paying to advertise.
How to check your Insights to understand what is working.
Tips on using Facebook Live and how it can benefit your business
How to run successful competitions on Facebook
Is there a discount for Social Mums Facebook Group members?
Yes. Any members of the Social Mums London Facebook group will get a discount of £5 off the cost of the workshop. Please check the pinned post within the group for the discount code.
Where is the workshop held?
The workshop will be held in Craftworks, a lovely little creative café and venue. It is well signposted and the café entrance is directly on the main road. The venue is located on Hoe Street, just 10 minutes stroll from Walthamstow Central, on the Victoria Line. The following bus routes pass by: 34, 357, 97, 215.
What is the format of the workshop?
Arrival is from 19:15, giving you a chance to choose a tea or coffee and meet the other participants. The workshop will start promptly at 19:30, ending at 21:30. There will be no more than 15 participants in the group, and you'll have plenty of opportunity to ask questions.
What do you need to bring along?
You will need to bring your Laptop or Smartphone with access to your Facebook business page. It's also a good idea to bring along a paper and a pen to take notes.
If you have any additional questions please feel free to email
hello | socialmums ! uk