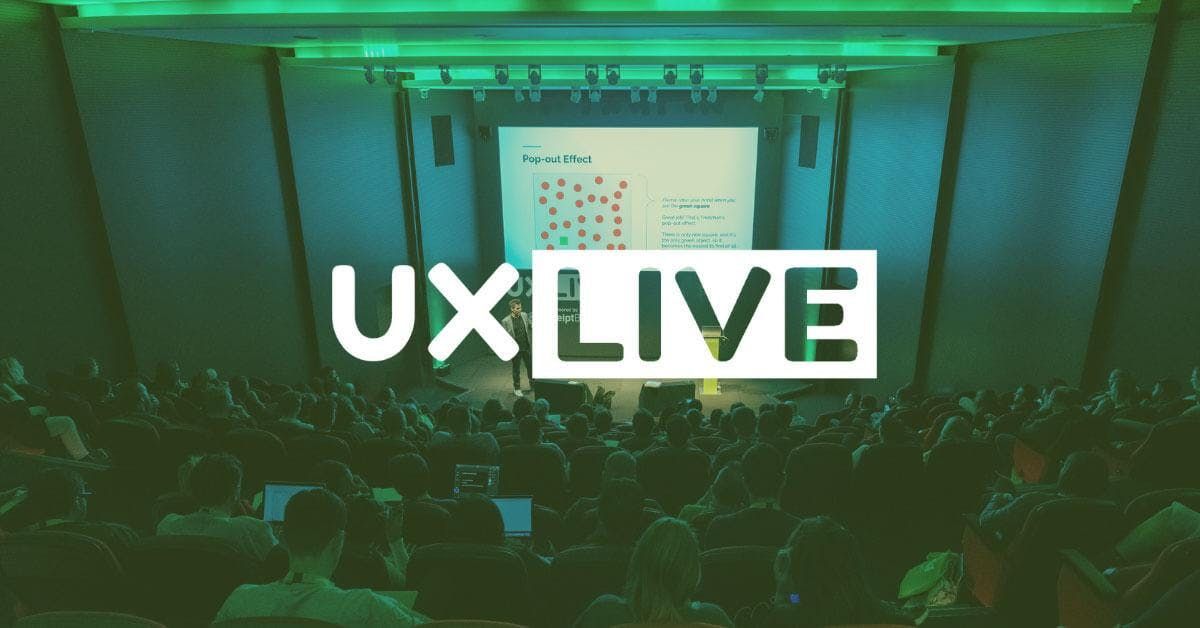 Platinum Suite @ The Excel Centre, Sandstone Lane, London, United Kingdom
Tech Circus
Spread the word
URGENT NOTE:
IF YOU ARE PURCHASING A 2 OR 3-DAY CONFERENCE TICKET, THEN THIS IS INCLUSIVE OF A FULL DAY OF WORKSHOPS ON MONDAY 11TH NOVEMBER.
Workshops will take place at CentrEd - next door to the Excel arena itself - the day before the two conference dates. Please bear in mind that workshop selection will be released in due course (WITH A SEPARATE EVENTBRITE LINK - NO ADDITIONAL CHARGE), where you will be able to select your preferred sessions.
The booking process for workshops will be carried out on a first-come-first-served basis, set against the date the tickets were purchased. BOOK YOUR TICKET EARLY FOR FIRST CHOICE!
PLEASE ENSURE YOU SELECT THE APPROPRIATE CONFERENCE DATE PRIOR TO PURCHASING YOUR TICKET, SO:
- TUESDAY 12TH (RESEARCH) - (Will also include the full day of workshops)
- WEDNESDAY 13TH (DESIGN) - (Will also include the full day of workshops)
UX LIVE 2019
This November 11th, 12th & 13th at The ExCel Arena in London we will return with UX LIVE 2019 (
www.uxliveconference.com
); the third instalment of the U.K.'s fastest-growing UX training conference.
UX LIVE gathers an eclectic mix of design luminaries and industry leaders to inspire, collaborate and share insights across the UX design community through a range of disseminable sessions spanning the design skillset. Positioned at the intersection of user research, product & service design, emerging technology and design leadership; UX LIVE 2019 will offer three action-packed days for over 500 UX specialists. 
Featuring a world-class lineup of over 40 industry leaders; UX LIVE will continue to provide unrivalled variety and flexibility. With multiple tracks, panels & a full day of workshops, you can 'create-your-own-agenda' based on the content that best suits your personal skill development.
We've evolved this conference around your feedback, so whilst traditionally, we offered practitioner-level talks and workshops only, this year we're adding a whole new track, focused entirely on leadership skills! Also, we're moving our workshops to a separate day so you don't have to choose between that great talk and engaging workshops!
We've previously welcomed international speakers from the likes of Google, InVision, Mule Design, Spotify, The BBC, Youtube, Lloyds, Uber, Facebook and many more. This year we already have a world-class line-up forming, including:
Paige Bennett - Design Research Manager - Dropbox
Joe Natoli - UX Consultant & Trainer
Karen Cham - Professor @ Brighton - Specialist in Connected Futures
Dan Makoski - Chief Design Officer - Lloyds Bank
Steve Buzz - Global Design Director - Skyscanner
Stephanie McNee - Product Research & Strategy Manager - Facebook
Pip Jamieson - Founder - The Dots
Abi Jones - UX Manager - Google AI
Conor Ward - Director of Design - BT & EE
Ben Sauer - Director of Conversational Design - Babylon Health
Andrea Muttoni - Sr Solutions Architect - Amazon Alexa
For the full speaker list and more event info, please visit the website!
With all the interactive content you expect from a design conference, free video-access to catch any talks you missed, plus fun ice-breakers, a chill-out area with bean-bags & massages, and an after-conference networking party to ensure you make those valuable connections you came for: this is a conference like no other.
Check out last year's trailer, to get a flavour of how it all looks!
Payment
If you have any issues with paying online via Eventbrite, please get in touch directly, to arrange alternative payment. We can also create invoices for BACs payments. Invoices must be paid as quickly as possible and no tickets will be held unless payment is received.
Refund Policy
No refunds are accepted, however, you can exchange or sell on your tickets to someone else.