TokyoToys.com UK Manga Toy Store, 31 Corporation street, W1D 6 Birmingham, United Kingdom, London, United Kingdom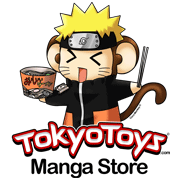 TokyoToys.com UK Manga Toy Store
Spread the word
Calling all Cardfighters!
TokyoToys Glasgow are proud to announce our Official Sneak Peek Event! Sneak Peeks are sealed events, meaning you build your deck using just 4 packs of cards from the new set.
You don't need to bring any cards along with you to join in, making it perfect for both new players and veterans looking to get their hands on the shiny new cards a week before the general release!
Join us at 1pm for some Sneak Peek Action! Shiny new Vanguard cards a week early for everyone that comes along!
All ages and abilities are welcome to join in. We have an experienced Card Game Expert (AKA Gilbert ?) on hand to help you out if you're brand new and just starting out.
? Open Play Event ?
This is where you can pit your skills against other Cardfighters to prove who is the very best! You'll using only cards you open from your Sneak Peek Kit, you don't need to bring any cards with you to join in.
You can book your space in store or online in advance or register and pay the £15 fee on the day anytime before the event. The tournament starts at 1pm, best to arrive by 12.30pm to make sure you're registered. After registering you'll receive a brand new Sneak Peek Kit containing 4 Booster Packs of The New Set and an exclusive promo card!
Using your 4 shiny new packs and a promo you'll build a minimum 20 card deck to fight against other tournament players in a Swiss Event (there will be help on hand for deckbuilding).
Each Player will receive one booster pack of the New Set as a prize at the end of the event. Exclusive Sneak Peek Playmat will be raffled to lucky Participants!
We have a lot planned in the future for the Cardfight Vanguard TCG so look out for what's next on our Events Page!
TokyoToys Glasgow
27 Union Street
Glasgow
G1 3RB