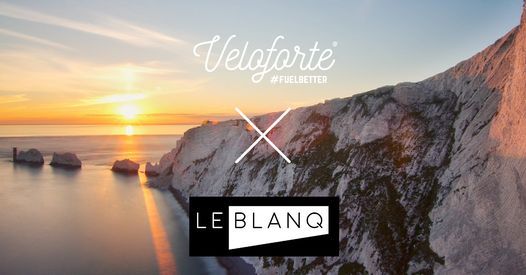 (Isle Of Wight) England, London, United Kingdom
Facebook
Spread the word
Ride & Dine with Legends, fuelled by Veloforte ??
An exceptional weekend of gastronomy & riding across the beautiful Isle of Wight.
We're offering you the chance to ride with some of the biggest legends in cycling... @bradwiggins Sean Yates @adamblythe89 @joannarowsellshand @realstephens and more.
And experience the finest gastronomy across the weekend created by world-renowned Michelin starred Chefs... Raymond Blanc, Ashley Palmer-Watts and Francesco Mazzei.
Fuelled by @veloforte
September 25-27th 2020 on the Isle of Wight.
And... for all group bookings of 4 or more riders, we have an exclusive code for you too:
JOYVELO1
It'll give you all 20% off your booking.
Stay tuned for further content on our partnership, event training and fuelling - check the LeBlanq website for more information.
iCause.com promotes public events for free and helps event organizers connect with nonprofits to attract more participants like you.
Additionally, the iCause Global Foundation enables good people to fund great causes around the world. Together, our impacts are limitless!