Lancaster Gate Hotel, 66 Lancaster Gate, London, United Kingdom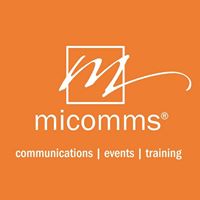 Micomms Ltd
Spread the word
A 'closed' event exclusively for International Trade & Relations communications specialists...
This 1-Day Workshop* shows you how to create professional NO-COST videos using only the tools you already have: your laptop and your mobile phone, saving you £000s in production costs.
Whether you're involved in media-relations, PR, internal/external communications or training, Video-Making for Social Media & Communications™ will help you get your message across more effectively when working on international trade-related projects.
Delegates will learn the skills to create a video worth £3,000+ for the outlay of just £295+vat!
Please avoid disappointment: places STRICTLY LIMITED TO 8 delegates on each date.
*Note: in-house and comprehensive 2-Day courses available by arrangement. See below or contact: 
training | micomms ! co ! uk
"EXCELLENT!"
 "The Video Making for Social Media course was excellent! As well as learning how to make videos from a technical perspective, Martin taught us key pieces of comms theory that can be applied to all digital comms rather than just video." - Alex Riehl, Digital Marketing Manager, Chubb Europe Ltd
"BEST STRUCTURED TRAINING SESSION I'VE EVER ATTENDED"
"I just wanted to say thank you for yesterday. The training session was really valuable – very informative and stimulating. I now feel confident that I can apply the new skills and tricks to create quality video in-house to support our digital channels ... It was one of the best structured training sessions that I've ever attended."  - Shannon Loane, Digital Brand Manager, Bayer Plc
"A GREAT LEARNING EXPERIENCE"
"...a very enjoyable learning experience, ranging from basic do's and don'ts to being able to structure and produce a high quality video. With everything from scriptwriting and getting the best from sound recording, right through to mobile-phone filming and the final edit, Martin delivered this training very well, making sure we covered as much as we needed. Thanks again for this great learning experience!" - Steve Lambert, Learning & Development Manager, Volvo Group UK & Ireland Ltd
"AS GOOD AS AN AGENCY"
"We definitely left the workshop with the skills we needed to create our own videos that, not only look as good as something you'd pay an agency to create, but also cost nothing more than just our own time." - Carly Rands, internal communications business partner, British Gas plc
"MOST VALUABLE COURSE"
"I can honestly say, without doubt, it was the most valuable course I have ever taken, based on the tangible elements I could take away, as opposed to just ideas and concepts …" - Samuel Russell, Communications  Executive, Fairfax Meadow Ltd 
"FANTASTIC!"
"It was fantastic! I would most definitely recommend the workshop to others who are looking to up skill themselves on video and audio. I can't wait to start creating videos for my organisation!" - Ella Honey Sunley, Youth Engagement Officer, Hawk Training Ltd
WHO WILL BENEFIT FROM THIS COURSE?
Communications professionals - Control your message without needing outside video suppliers.
Export Promotion & Event Managers -  Create your own video case-studies of exporting success stories.
Internal & Stakeholder Engagement Specialists - Keep your key audiences regularly informed by video.
Exporters - Design product demonstrations over distances without the need to travel.
Training Professionals - Achieve your skills development objectives for employees, agents and distributers.
WHAT WILL YOU LEARN ON THE DAY?
Video marketing has come of age. With the explosion of mobile computing, everyone has access to this persuasive medium, with most people preferring to watch, not read, information.
Video-Making for Social Media & Communications™ from Micomms Ltd teaches you how to create your own professional-looking NO COST videos using only the tools you already have: your laptop and your mobile phone… while, at the same time, creating the kind of results you'd only expect from a professional video company!
The secret is in the structuring...
On this informative and fun training session you learn all the tricks of the trade that video companies use every day:
            • How to structure, write and deliver your script 
            • How to conduct a filmed interview 
            • The golden rules of video and still photography 
            • How to put movement into still images 
            • How to find and use free music and special effects 
            • How to edit everything together for professional results 
            • Developing your video communication strategy … and much more!
SESSION CONTENTS
1-DAY WORKSHOP — Make a Video with your Smartphone and Laptop
Sessions are designed to help you plan and execute your video project, with hands-on exercises along the way:
SESSION 1.1  Introduction - Living in a video world In this session we briefly look at the dramatic increase in the use of video in social media; people's viewing habits and their expectations.
SESSION 1.2  Structure - Planning, engagement and stakeholders If your video doesn't engage, viewers will click away. We show you how to avoid this by structuring your content — and planning your project for best results.
SESSION 1.3  Words - Writing an engaging script 'Where to start' is the most difficult bit. We help you to decide your objectives, clearly identify your target audience and what they will want to see. Then we look at structuring and writing your script.
SESSION 1.4  Sound - Recording your voice-over (coaching) Natural performers will love this session! If you're a little more timid, you'll be pleased to know that you'll get full support to build your confidence. Even if you're not doing your own VO, you'll learn how to direct someone else more effectively.
SESSION 1.5  Music - Finding and mixing copyright-free music Music can make a tremendous difference to the impact of your video, if used carefully. We show you where to find music and how to stay clear of copyright infringement dangers.
SESSION 1.6  Visuals - Pics & Clips: Golden Tips How many pictures have you taken and forgotten about? Thousands? Still pictures are invaluable for video-making. Here, you learn golden photography rules and how to take the kind of video footage the pros would envy!
SESSION 1.7  Filming Interviews - The 'Happy Customer' interview A well-filmed interview can create a huge amount of credibility for your message. We show you how to ask the right questions and capture everything on video the way the professionals do!
SESSION 1.8  Editing - It's all in the edit Editing is the make or break of any video. We introduce you to easy-to-use editing software and show you everything you need to know to edit and master your video, ready for uploading onto the web!
SESSION 1.9  Review - Questions and Answers This bit is short because Q&A happens all day — and besides, you'll be aching to start filming your next masterpiece!
WHAT WILL YOU NEED ON THE DAY?
You can simply watch and take notes — or you can join in and do the exercises yourself. If so, you'll need: 
1. Mobile phone — video-capable phone (smartphone is ideal) 2. Your Laptop — (with ideally a minimum of 2Gb RAM) 3. Free video software download (we'll provide this via email FREE)4. Free audio software download (we'll provide this via email FREE)
We'll send you links to free software a week before your training day.
FREE WORKBOOK
To help you remember all the useful skills and techniques, you'll receive a superb handy full-colour workbook that tells you everything you need to know.
BOOK YOUR COURSE TODAY!
Knowing how to create professional video presentations will put you leaps ahead. You already have the tools — now all you need is the knowledge, simply book your course and we'll be in touch to say 'thank you' and to send you a comprehensive joining instructions email with your free downloads.
SPECIAL RATES FOR IN-HOUSE TRAINING
If you would like to book an in-house training experience for your team (4-8 delegates), let's discuss discounts and any specifics you would like to cover. 
By popular demand we have added an optional DAY 2 to cover more advanced video-making skills...
This includes learning techniques such as:
Green screening
Presenting to camera techniques
Using PowerPoint graphics in video
Filming on-screen demonstrations
More advanced editing skills
Creating a 'virtual TV studio' background
This is normally available as IN-HOUSE training for a minimum of 4 people - just contact us via 
training | micomms ! co ! uk
to arrange a date.