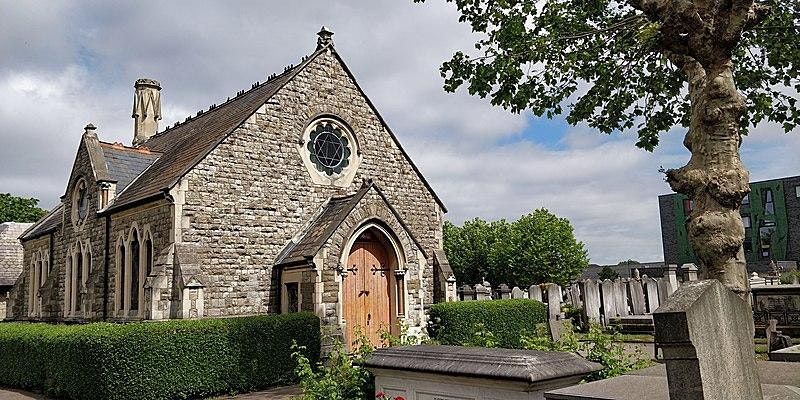 Dollis Hill Underground Station, Dollis Hill Underground Station (meeting point), London, United Kingdom
Eventbrite
Spread the word
Willesden in north London is full of unexpected delights!
About this Event
We start with a tour of Willesden Jewish Cemetery. Founded in 1873, Willesden United Synagogue Cemetery, to give it its full name, is the Rolls Royce of Jewish Cemeteries, with 30,000 burials, including some of the most eminent British Jews – from Rothschilds to Jack Tesco, founder of the supermarket, not forgetting the Duveens and Clores – think Clore Gallery at Tate Britain and Duveen Gallery at the British Museum, and Rosalind Franklyn of DNA fame.


The Cemetery has received Lottery Funding to show-case British Jewish history and life – the House of Life https://en.wikipedia.org/wiki/Willesden_Jewish_Cemetery
/>


We then visit the much greener Liberal Jewish Cemetery next door and finish at delightful Roundwood Park for Victorian landscapes, flowers, trees, views and lunch in the excellent café.

This visit will be of interest to studying history or religion or who loves London and its diverse histories.


Meet your tutor, Cathy Mercer, at the ticket barriers at Dollis Hill Station (Jubilee Line) at 11:00. It's 10 minutes' walk to the Jewish cemeteries and another 10 minutes to Roundwood Park, arriving for lunch in the delightful park café about 13.30 – great food at great prices.



Sorry - metered parking only.



Cost includes a £5 per person donation to the cemetery.



Cathy tutors A275 Greek, A276 Latin A330 myth and is an experienced tour manager and walks guide.
iCause.com promotes public events for free and helps event organizers connect with nonprofits to attract more participants like you.
Additionally, the iCause Global Foundation enables good people to fund great causes around the world. Together, our impacts are limitless!